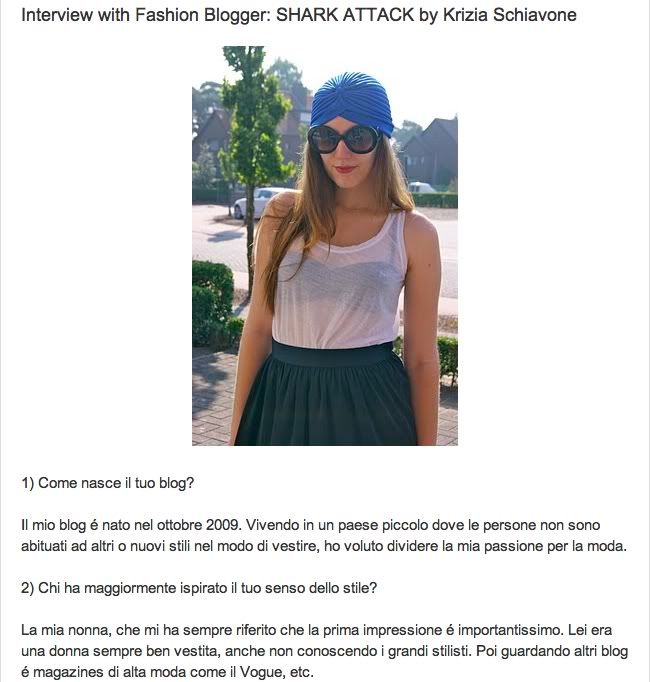 A while ago, I was contacted by Charlotte from Social Wardrobe to do an interview about Shark Attack. What makes it a bit more special, is that she interviews Italian fashion bloggers. As you may, or may not know, both of my parents are Italian. I know, I don't look like your typical Italian girl - no Sammi Sweetheart or Deena lookalike here - but nonetheless, I'm still proud of my roots.
So you can imagine that I didn't need too much time to think about whether I would do the interview or not. Well, my first 'Italian' interview is a fact now! I must thank my mom though, since she helped me writing it. When it comes to the Italian language, my talking skills are better than my writing skills.
I know most of you won't understand a word of the interview, but for those who are still curious, you can have a look at the interview HERE. I'm talking about why I started with the blog, my fashion icons, about how I personally think fashion blogging will evolve in the future, the beauty products I use, ...
I hope you had fun celebrating Halloween yesterday!