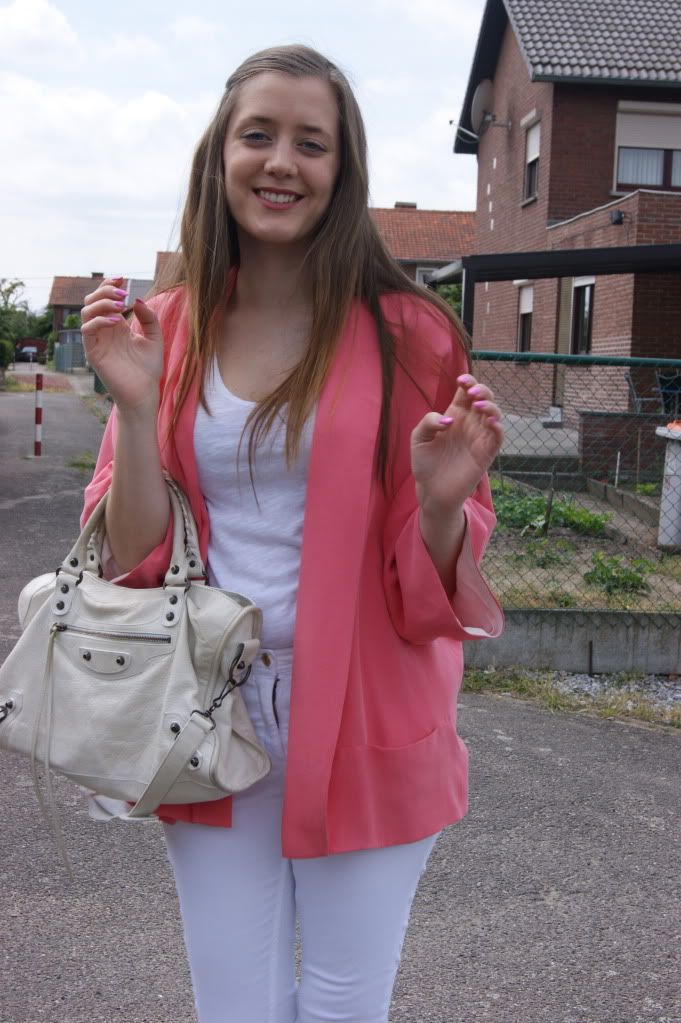 Behold, the outfit my mom styled for me. I wasn't sure about which shoes to wear with this outfit, and when I asked my mom about it, she said: Why don't you wear the pair you bought yesterday? My answer: Brown, white and pink? Are you, like, crazy? My mom kept telling me she liked the combo and even asked: Shall I take some pictures? I'm normally the first to ask, so I guess she was quite confident about her choice. She said I shouldn't wear my Steve Madden-pumps, because I always wear them with this type of outfit, which is true. I guess a little mix and match (?) can't hurt...
I now know I'm in desperate need of a pair of white heels. The ultimate search is coming up, because I find it so difficult to find a nice pair of white heels who don't look cheap and tacky.
So, what do you think of this combo?
Blazer: ZARA // Top: H&M // Pants: H&M // Shoes: H&M // Bag: BALENCIAGA