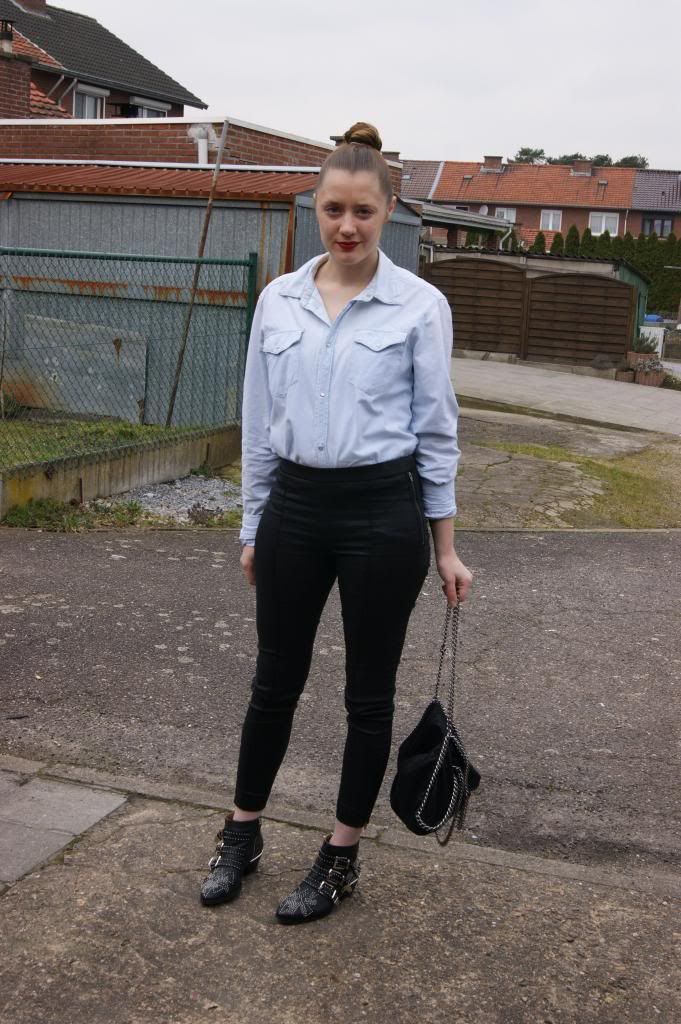 After feeling sorry for myself and my eye infection, I decided to stop wallowing and get back to outfit shooting again. As you can probably notice, it hasn't healed just yet, but at least I don't look like the Hunchback Of Notre Dame anymore. I don't really have that much to say... This weekend was rather emotional. They closed down the place where I worked for 5 years yesterday and saying goodbye to one of the best teams of colleagues in history was rather hard.
Anyway... I love the high waist / cropped pants combo with my Chloé boots - that you're probably already tired of. Just another outfit with the typical rock 'n roll touch that I love and for some reason, I immediately associated this outfit with London. I guess the British rock 'n roll culture is rooted in my heart big time now. It was time to take out my
Stella McCartney
Falabella bag again, which was a graduation gift for my mom. Being a firm believer of investing in
designer bags
: if you're looking for the perfect casual one for every day use, I'd highly suggest the Falabella.
x Krizia