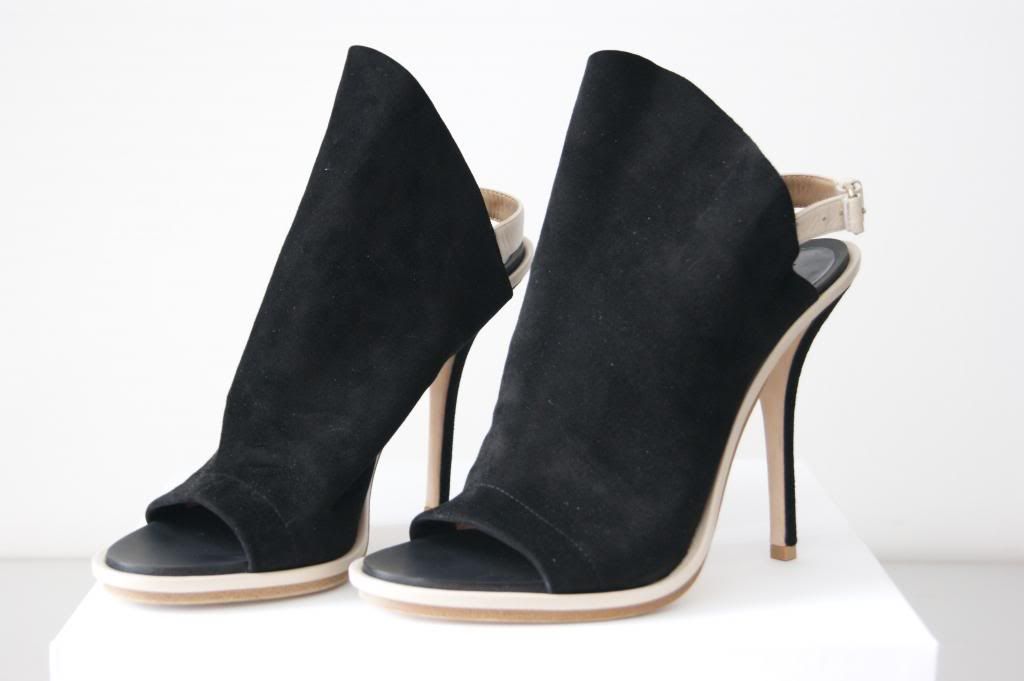 Yes, another pair of shoes. But I had to buy them, I just had to! I went on a shopping trip to Maastricht with my parents and one of the stores we always visit is
Kiki Niesten
, which has the best selection when it comes to Balenciaga, Céline and Chloé.
And what's even better: they have an outlet -
Kiki 2
- across the store with discounts up to 70 %. Needless to say that the outlet is on top of our 'To Shop'-list too. When I bumped into the famous 'Glove' sandals by Balenciaga at a 70% discount AND in my size, I knew I would be sorry if I didn't get them. After convincing my dad that I really did need another pair of shoes in my life, I decided to go for it.
Just imagine them combined with a pair of skinny jeans, a dress, a skirt... They go with everything, right? Right??? Timeless classics to the core, yes!
You can get them on My Theresa in white, nude or hot purple
here
.