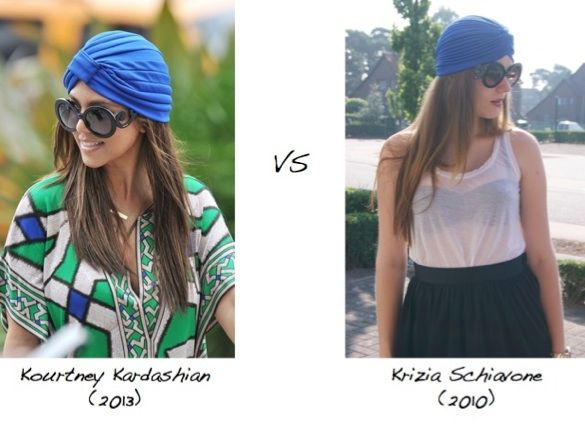 I was watching one of the new episodes of 'Kourtney & Kim Take Miami' and I couldn't help but wonder if Kourtney Kardashian might read Shark Attack - Fashion Blog...
Lol, just kidding. It was too funny not to post about it. Blue turban, the same Prada Baroque-sunnies... Talk about a déjà vu-moment! Sorry, I just had to. Little inside joke. I love the Kardashians, no joke. Khloé is my favorite K, though. She's fun, open minded and easy going. Kourtney, on the other hand, breeds some damn adorable kiddos. Mason is such a handsome little boy!
The next 'Money VS Budget'-post will be a serious one again. I promise.