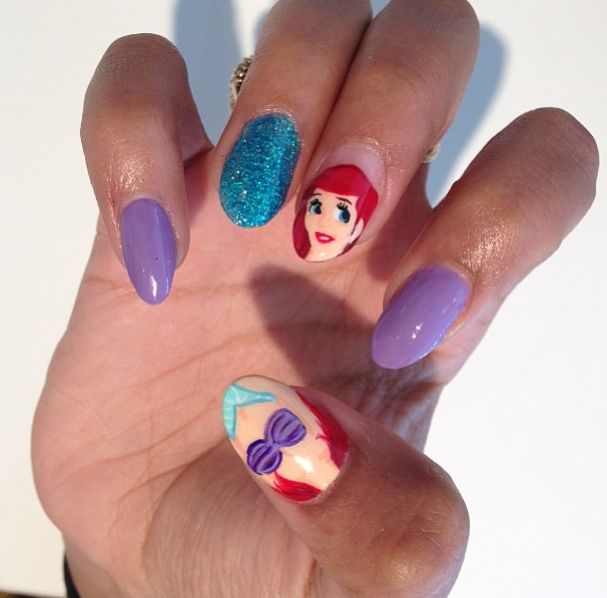 Persian design prodigy
Melody Ehsani
- her designs are seen on Rihanna and Beyoncé, just to name a few - teamed up with blogger
Aureta Thomollari
(whom I had the opportunity to meet, see more
here
) and nail art professional Yoko Sakakura for, what I call, one of the best collaborations I've seen so far:
Candy Paint
. Being in love with nail art and design, they decided to open up a nail salon inside Ehsani's jewelry store in Los Angeles not too long ago.
I'm following Candy Paint on Instagram ever since they created an account and am always squealing with delight when they upload a new bash of their work. From cute and simple to something that's more 'in your face', there's nothing that the super talented team at Candy Paint can't do -- just imagine Little Mermaids, Hello Kitties, ice creams and tons of Swarovski crystals. Or how about nail wraps from Melody Ehsani's collaboration with NCLA?
With the Atlantic in between, making an appointment will be rather difficult, but I will definitely make one if I ever plan to visit LA. However, if you're a fan of nail art, I highly suggest to follow them on Instagram. It never hurts to soak up some inspiration, especially with spring and summer around the corner, right?
I made top 15 of my personal favorites and I'm dying to hear which one you like most!
Candy Paint LA
424 1/2 N. Fairfax Avenue
Los Angeles, Ca 90036
You can follow Candy Paint on Instagram
here
.
You can follow Shark Attack on Instagram
here
.
All pictures are courtesy of the Candy Paint LA Instagram profile.