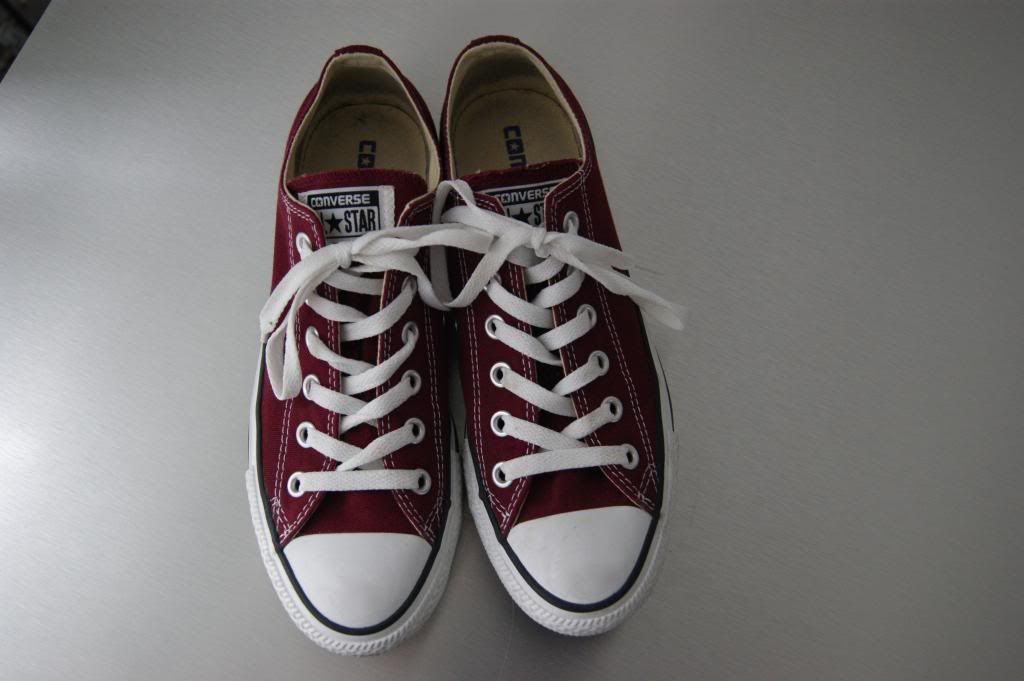 Please welcome the newest pair of shoes in my closet: Converse All Stars in 'Ox Maroon'. I can already hear you think: "
*Yawn* All Stars, big deal."
Anyway, when I was allowed to choose a pair of sneakers on
Size.co.uk
, I didn't hesitate for a second and immediately clicked these babies home. Kudos for the website's customer service: after a mix up with the size - I accidentally received a pair sized too big - I immediately got sent a new, right sized pair just a few days after. No hard questions, suspicious behavior or extra fees: I emailed my problem and it was solved, simple as that. I rarely order online myself, since I'm always too scared of my order going missing or ordering something that doesn't fit, but I must admit that the awesome service took some of my doubts away. To see their Converse All Stars-collection, you can click
here
.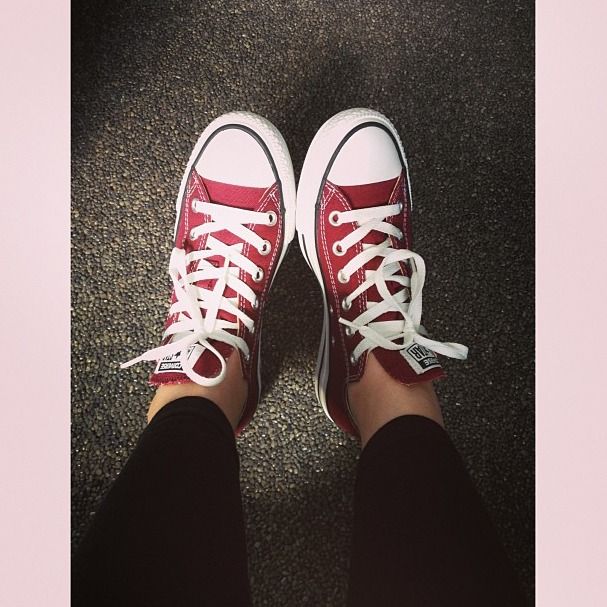 I opted for this burgundy color, which is perfect for all four seasons -- to me, of course. I already own 4 other pairs of All Stars and I still fall for them every time.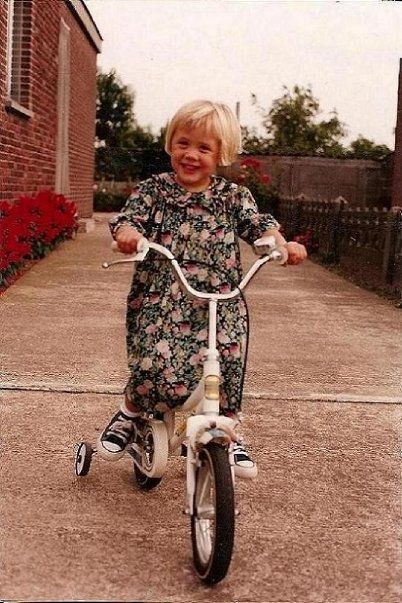 That's me at 3 years old, wearing my first pair of All Stars with a floral printed dress. Hipster to the max, lol.
I just love how a pair of shoes, first produced in 1917 as an elite shoe for the basketball league, has grown to dominate tons of subcultures, the music, movie ànd fashion scene 96 years later.
Grease, one of my all time favorite movies. I've had a crush on John Travolta as Danny Zuko since forever. You'll see Converse All Stars every 10 seconds if you watch this movie, since most of the male characters wear them non stop. (Sorry for the crappy quality, but I couldn't find a better picture.)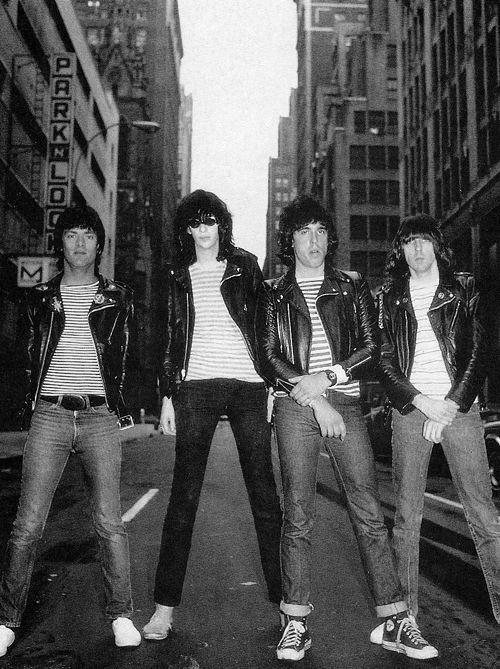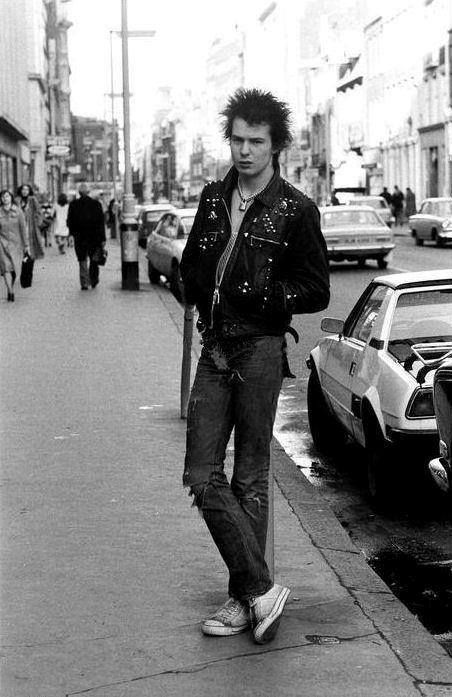 During my teenage years, I listened to punk, rock and grunge music a lot. The fact that some of the musicians of my favorite bands used to wear Converse All Stars all the time, resulted in me doing the same. Seen above wearing their Chucks: the Ramones, Sid Vicious from the Sex Pistols, Kurt Cobain from Nirvana.

Even now, celebrities - from Blake Lively to Lana Del Rey - are still seen wearing these sneakers on a daily basis. I was wondering... How do you feel about them? Do you think they're totally overrated and seen too much? Or are they on top of your list? I can't wait to hear your opinion.

Pictures: Shark Attack, Tumblr