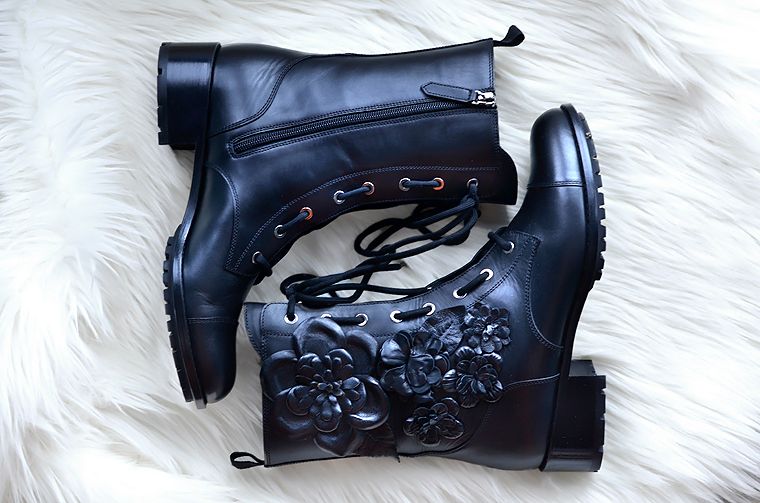 Help me, I've got a new crush! I was surfing the net, checking up on my favorite blogs, when I stumbled across these babies. Aren't they the most perfect combat boots
ever
? I love how
Valentino
has found the perfect balance between edgy and feminine; check out those flower details. Italians sure know how to treat the ladies right.
Whenever I see a certain item, images of how I can combine it start flashing before my eyes -- no joke. With these boots, I could already see myself wearing them with skinny jeans and leather trousers during winter and with shorts and dresses during summer. Sounds like a great investment, right? Right?
I immediately started checking the online shops and found them at
LuisaViaRoma
. If they're Valentino, you just know that they come with a certain price tag. However, I never expected them to be a whopping € 1150. Talk about bursting someone's bubble big time! It will take me forever to get that cash together, they'll probably be out of stock by then.
However, my 24th birthday is coming up - on 5 November to be correct - so it's time to put my wish list together and tuck it into my dad's coat pocket without being seen. I mean... I'm turning 24! I have a phobia of growing older; I'm not kidding, I could burst into tears just thinking about it. That being said, I need to be comforted big time and these boots are perfect for that.
You can find the boots on LuisaViaRoma
here
.
Picture via OhMyVogue.com