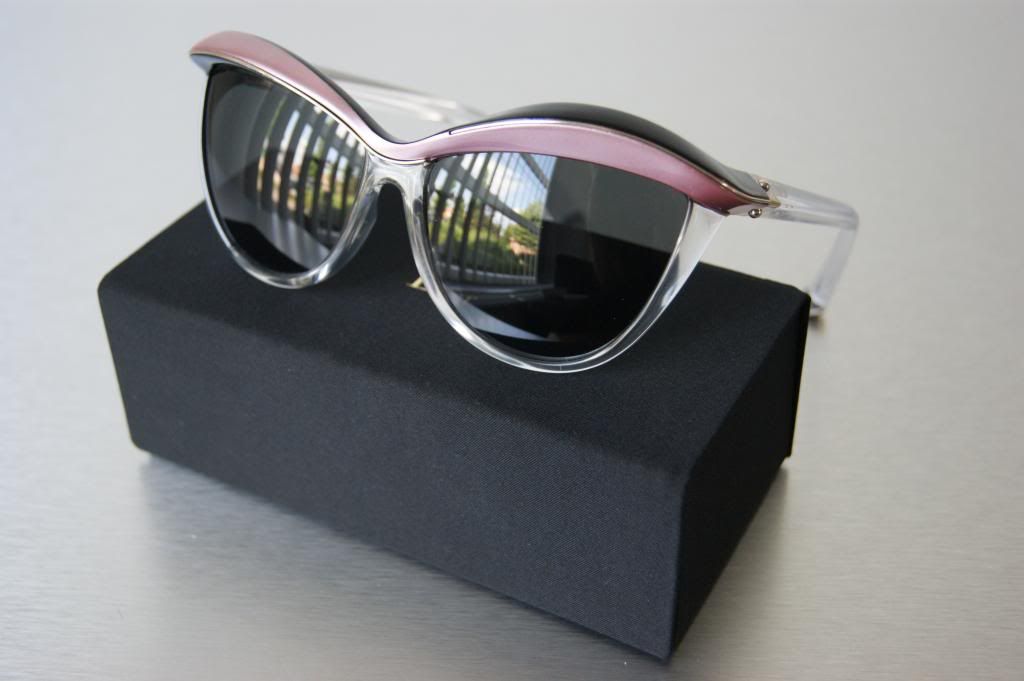 I'm not going to write a whole post about Isabel Marant for H&M, since tons of blogs have already done it -- I should wake up earlier in the morning. That being said, I think this is the first time that I'm 100% excited for a H&M-collaboration and I'm so freakin' impatient to see what Isabel will do!

I received these awesome Dior sunnies yesterday and I couldn't be more excited about them. I fell in love with them when I first saw them in the Spring/Summer '13 runway show, got even more convinced when I saw the picture from the campaign below and was 100 % positive of allowing myself to fall in love when I opened the box.
However, when I tried them on and looked in the mirror, my first reaction was: "What the... These don't suit me at all." You see, because of the asymmetric color combination, the sunglasses have a very particular shape when you're wearing them. It's very difficult to explain, so I suggest to try them on if you get the chance. It took me quite some stares in the mirror to get used to them and now that I have, they are my new it-sunnies for this summer.
I've heard that there are only 20 selling points to purchase these Dior sunnies here in Belgium, so I advise you to act fast if they're on your wish list!
x Krizia