The reason why I skipped 2 days of photographs is because I was stuck inside, collecting votes for the competition in which I could win a vintage Chanel-bag. My best friend Dario spent 3 days at my aunt's restaurant back in Belgium, asking every single client that entered to vote for me. He's such a sweetheart and I bought him a nice Thank You-gift, but I can't tell you what it is, because he reads my blog! I ended 2nd in the competition and I want to thank everyone who voted for me!
We went to Meletti to drink a crodino yesterday, which is a 100-year-old bar and used to belong to the Meletti family, famous for their anisette. After that, we went straight home. It started to rain again, so it wasn't fun to stay outside.

P.S.: Sorry for the repetitive bag and shoes. Flying with Ryanair comes with tons of restrictions, so I hate to limit myself to one bag and two pair of shoes (my Chloé boots and Chanel espedrilles). A nightmare for every blogger!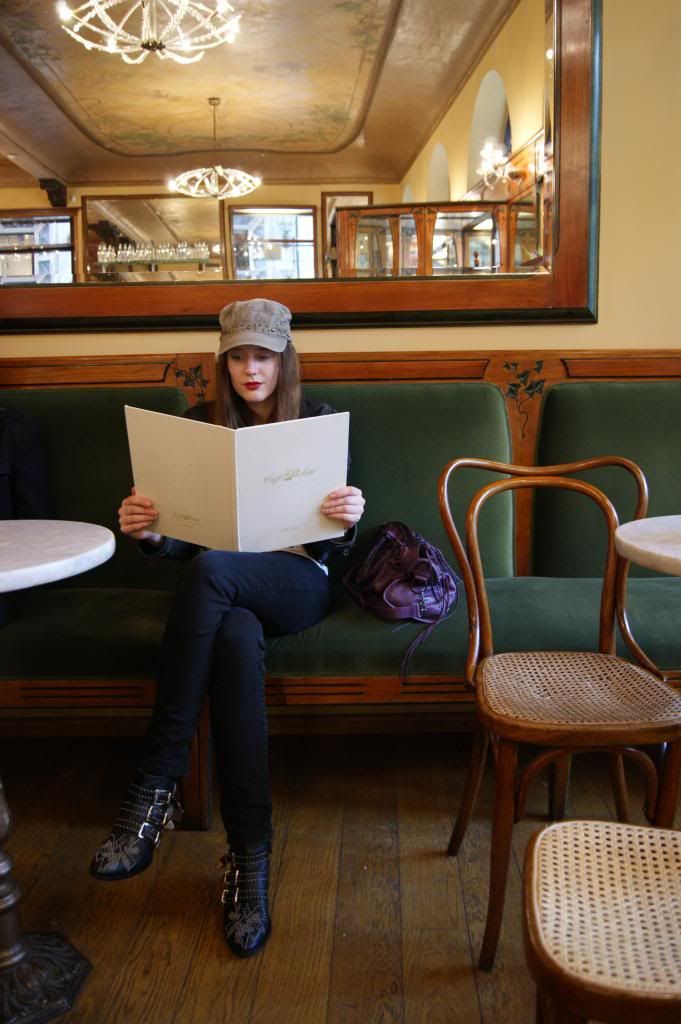 Hat: H&M // Jacket: BERSHKA // Shirt: PIMKIE // Shoes: CHLOE SUSAN BOOTS // Bag: BALENCIAGA
My family and I went to a typical Italian bar this morning, because I had to have my daily dose of Italian ice tea. Everybody drinks their coffee and eats their pastries standing, which is the normal way to do it around here. I love these typical traditions.
We went for a stroll in the city centre in the afternoon, since the sun was shining to the fullest. I got myself a new pair of sunnies. And I got some take away pizza... again. My mom and I then went to take some outfit shots at this staircase just around the corner of our house and I loved this set of pictures so much, I had a hard time selecting them. Sorry if it's picture overload! Two friends of mine who live in the same city as me back in Belgium are here on a holiday too and I'm meeting up with them tonight! So excited! It's a small world.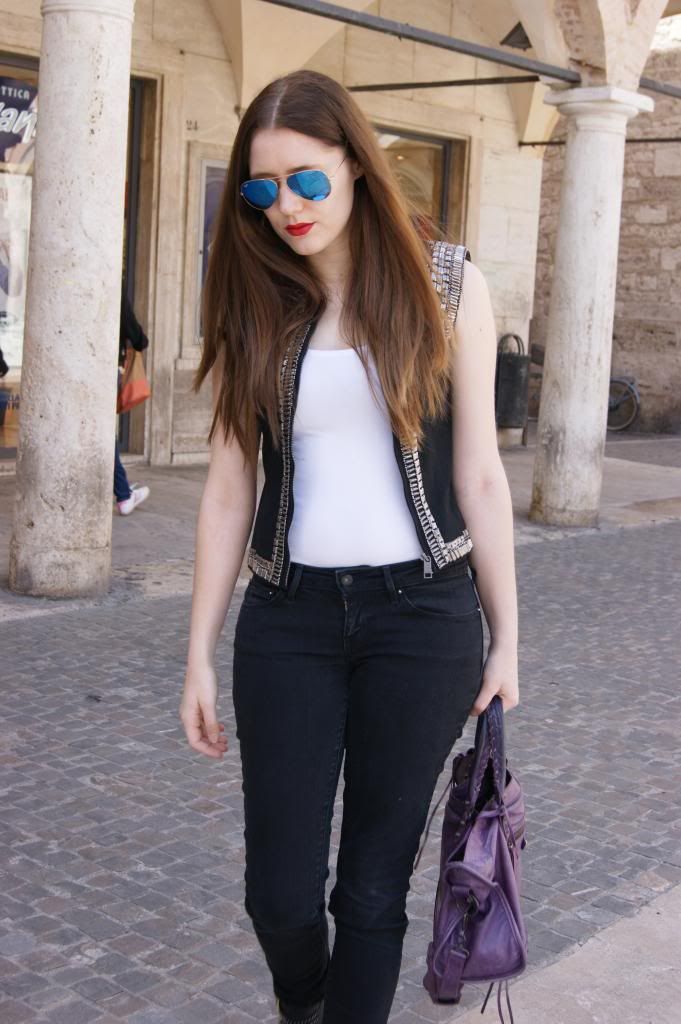 Vest: H&M // Jeans: LEVIS // Shoes: CHLOE SUSAN BOOTS // Bag: BALENCIAGA // Sunnies: RAY BAN