Meet my new sneakers, gifted by
Sacha
. When they told me I could pick a pair from their website, I knew it would be sneakers, since my ankle is still broken and I probably won't be able to wear heels for a while... Which is also why I'm not posting any outfit posts lately. All I can wear for the moment are leggings and sweatpants. Nothing fashionable about that.
Anyway, I thought these sneakers would look cool combined with a pair of skinny jeans, leather trousers or underneath a dress. If Rihanna's allowed to do it, so am I. When I opened the box, I immediately noticed the platform sole. They didn't seem so 'platformy' when I clicked them home, so I kinda started panicking. I never considered myself as one to wear platforms. Anyway, I do like myself a challenge once in a while and the more I look at them, the more I like them. They'll add the right amount of dope / swag to an outfit. Oh no, I'm talking slang now!
I did some research on bloggers who love to wear platform sneakers -- check out my selection below. What do you think about this trend? Love or hate?
x Krizia
P.S.:
You can get the sneakers
here
! Not into black and gold?
Sacha
offers tons of other awesome shoes, so get your click on.
First up is my girl
Annebeth
, who totally pulls this off more than anyone. She was the first to make this trend grow on me and with good reason. I always said that you can never go wrong with Converse sneakers and it seems to be true, even if they're the platform version. She looks fab!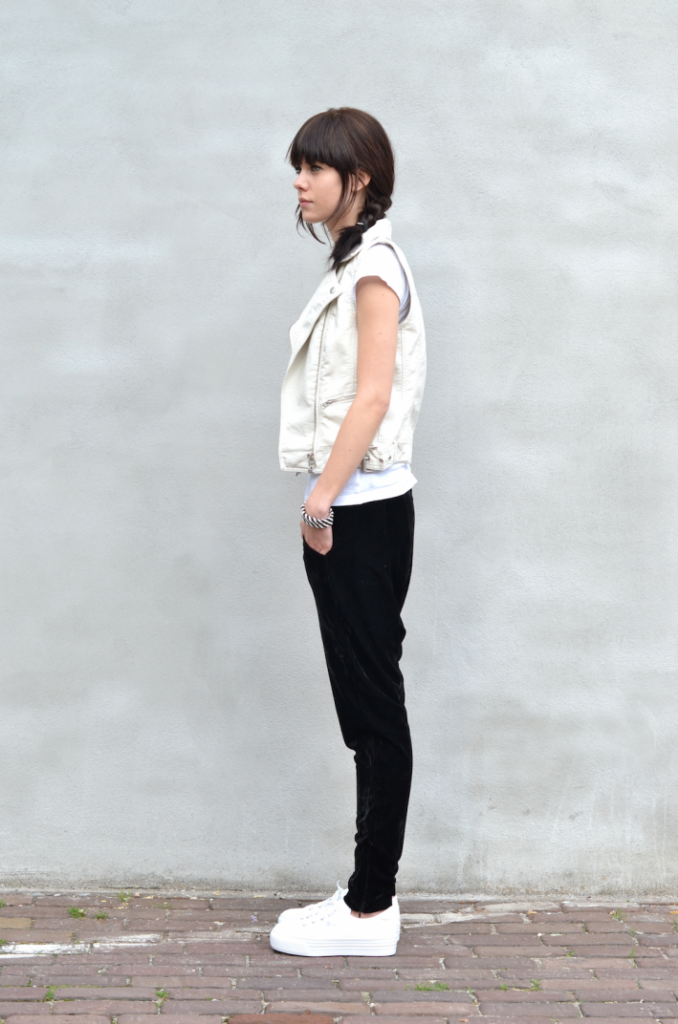 Next up is
Lucy
, a pro in minimalism. She always wears the simplest items, but she damn well knows how to give her outfit that extra touch. By keeping this black and white outfit so low key, her platform sneakers seem to pop and get the attention they deserve.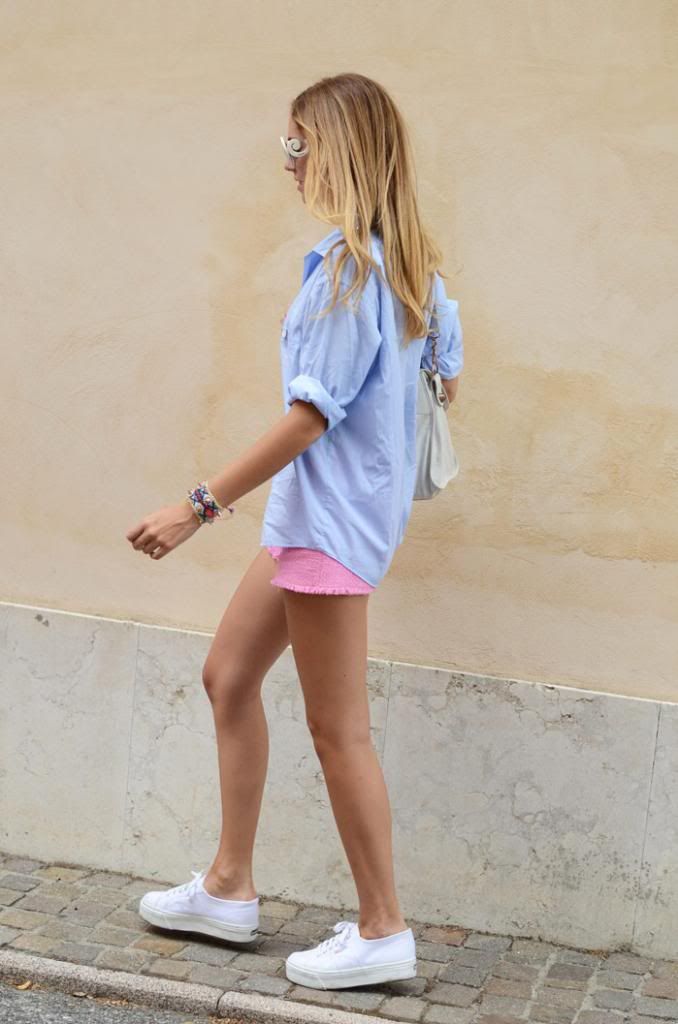 The blogger of all bloggers:
Chiara
. What's there to say? The girl can even wear a garbage bag and pull it off... Her white Superga platform sneakers are the perfect match with this adorable summer outfit.
I also wanted to put
Hanneli
in here, those where she's wearing her Prada creepers and customized Converse platform sneakers, but I couldn't find good quality pictures. You can check the model / photographer / blogger rocking her platform shoes
HERE
.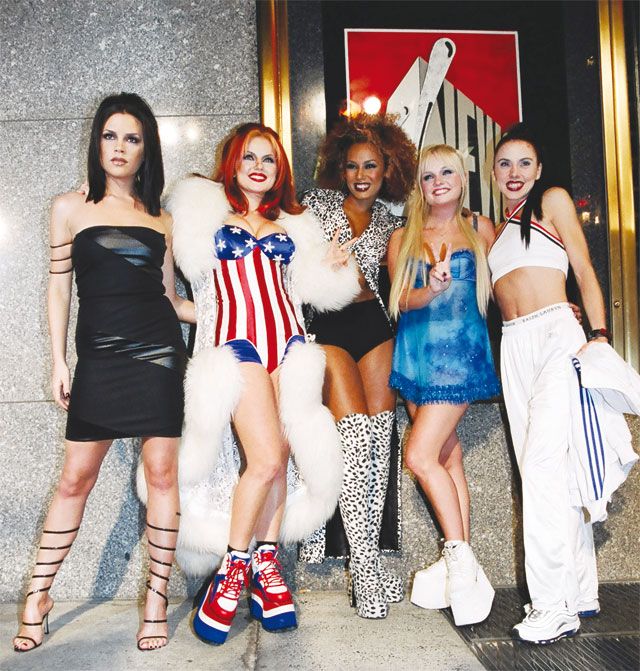 If the Spice Girls joined the trend, you know it has to be good. PERIOD.
Sources: The Styling Dutchman, Lovely By Lucy, The Blonde Salad, Tumblr.