As you may have read in some of my previous posts - since I couldn't shut up about it - I had a lunch date with a bloggers whose blog I check on a daily basis: Aureta from
Aureta's
Blog
. With her visiting Brussels for a day and me helping her out with finding some Belgian magazines Aureta's featured in, we decided it was a nice opportunity to meet up for lunch. We had a short, but great time together, talking about our blogs, traveling, our favorite things, love, fashion, our family, our heritage (she's Albanian, I'm Italian), ... I'm hoping our paths will cross again soon. :)
The lunch date in Brussels was also the perfect opportunity to do some shopping at
Maje
and
Kartell
. You can see what I bought at Kartell in some of the pictures already: purple Glue Cinderella Ballet Flats. I wanted to have the transparent ones first, but when I tried them on, they weren't what I expected. Since I have tons of black flats, I decided to go for the purple ones - which is one of my favorite colors. Walking around in Brussels on heels isn't the best idea (cobble stones everywhere!), so I decided to change my heels to my just bought flats.
I'll show you what I bought at Maje and a better close up of the flats in my next post.
x Krizia
Just as in my previous post, I was wearing:
Shirt: ZARA // Pants: LEVIS // Heels: NEW LOOK // Flats: KARTELL // Sunglasses: PRADA // Bag: CHANEL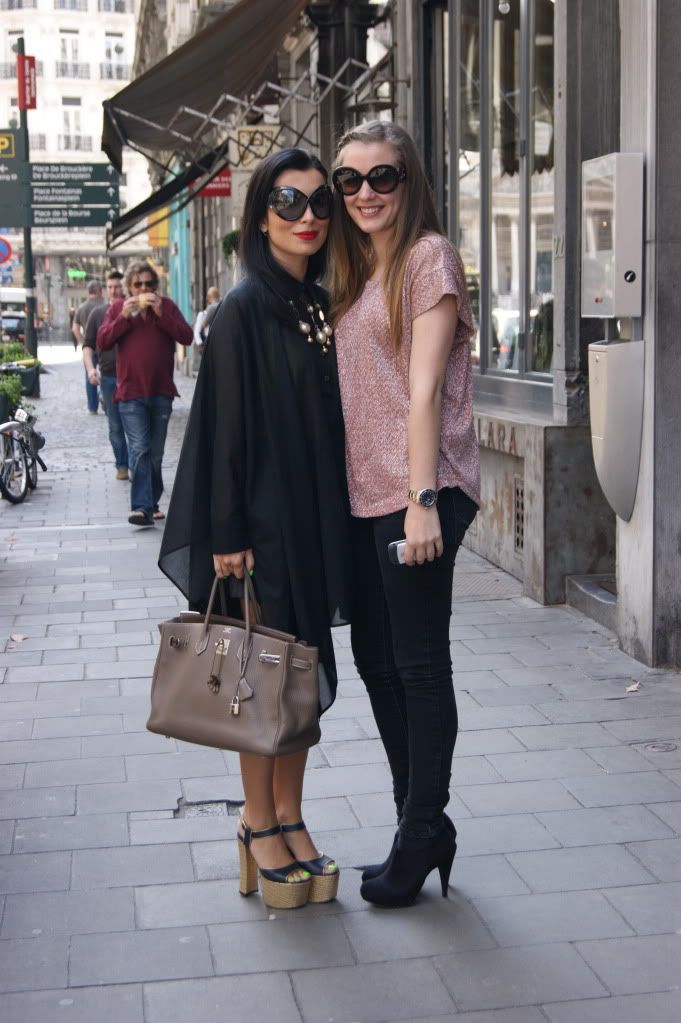 Aureta and I. She arrived in the early morning, and I love the fact that she looks impeccable, no matter the situation.
The weather gods were totally on our side two days ago. Too bad the rain is pouring down at this very moment...
Some pictures my mom took. Ever since I started with the blog, she's totally into taking pictures, telling me where to sit and what to do. It's so adorable. :D
A message from my mom to my readers:
"My daughter is a total Blackberry-addict and here's the proof: she can't even leave the damn thing alone while shopping."
My argument:
"I'm sure my fellow-bloggers and readers will understand the importance of the Blackberry, as in Twitter, emails, messages ... ."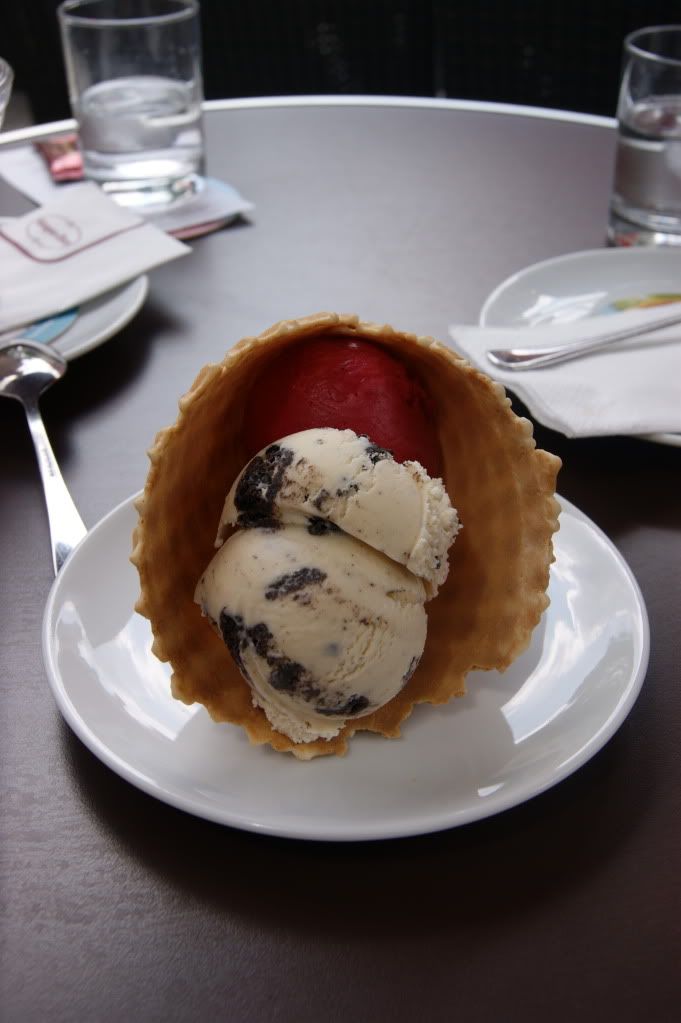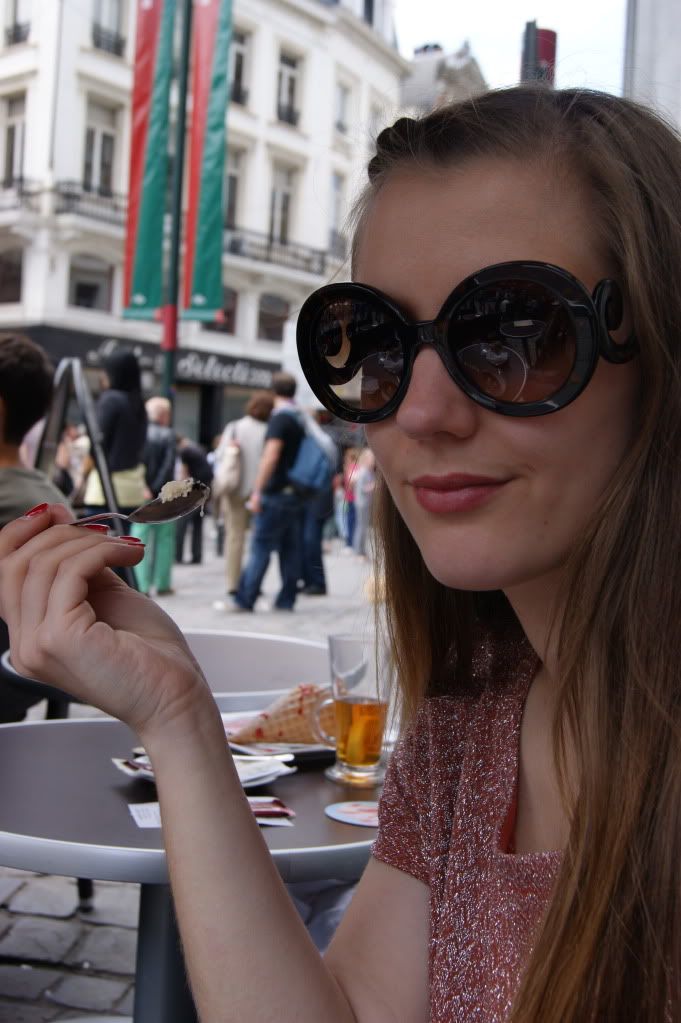 Having the best ice cream ever at Häagen-Dazs: Cookies & Cream and Raspberry Sorbet.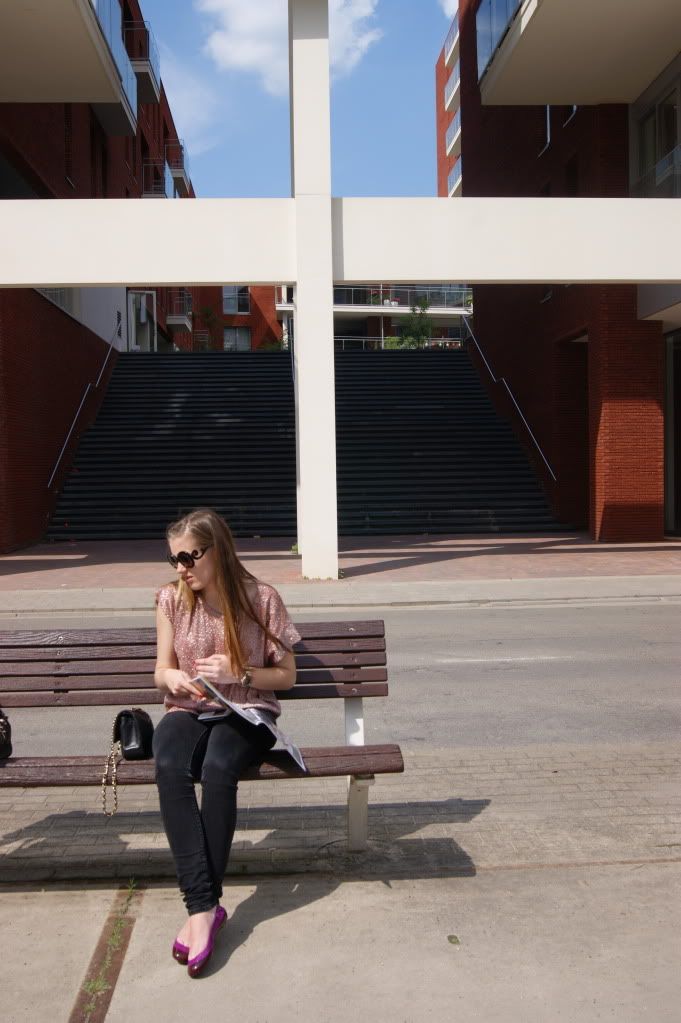 No idea what I was doing here. I'm wearing the new Glue Cinderella-flats by Kartell I bought that day.