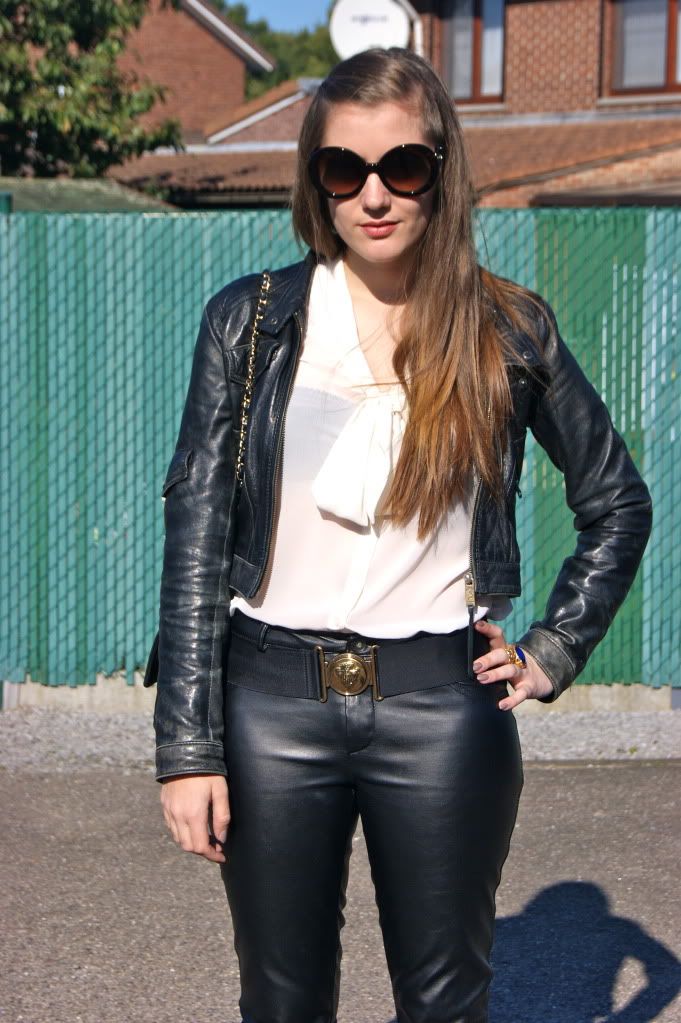 For today's outfit I got inspired by one of my all time favorite bands: The Doors. Their lead singer, Jim Morrison, used to wear these type of outfits all the time, meaning leather pants, leather boots, chunky belts, a white or black shirt and a leather jacket.
I can still remember the first time I heard a song of The Doors. I think I must have been 14 or 15 years old and I was watching a movie called 'The Lost Boys'. In the movie, they play The Doors' song called 'People Are Strange' during one of the scenes. There was something about Morrison's voice that got me completely hooked and I still am today.
Last spring, I finally got to visit Jim Morrison's final resting place. He's buried in the Père Lachaise-cemetary in Paris. I had been waiting for this opportunity for years and I found it so strange how I could feel so sad about a person I'd never even met or known in my life. I guess it shows how much music can affect us. I've put one of my favorite songs in the end of the post, called 'The End'. This music might not be everyone's cup of tea, but I still wanted to share it with you, since music is a big part of my life too.
x Krizia
Jacket: BERSHKA // Blouse: H&M // Pants: VERO MODA // Boots: ACNE PISTOL BOOTS // Bag: CHANEL // Ring: YVES SAINT LAURENT // Belt: GUCCI // Sunnies: PRADA
P.S.:
I'll announce the winners of the give away tomorrow!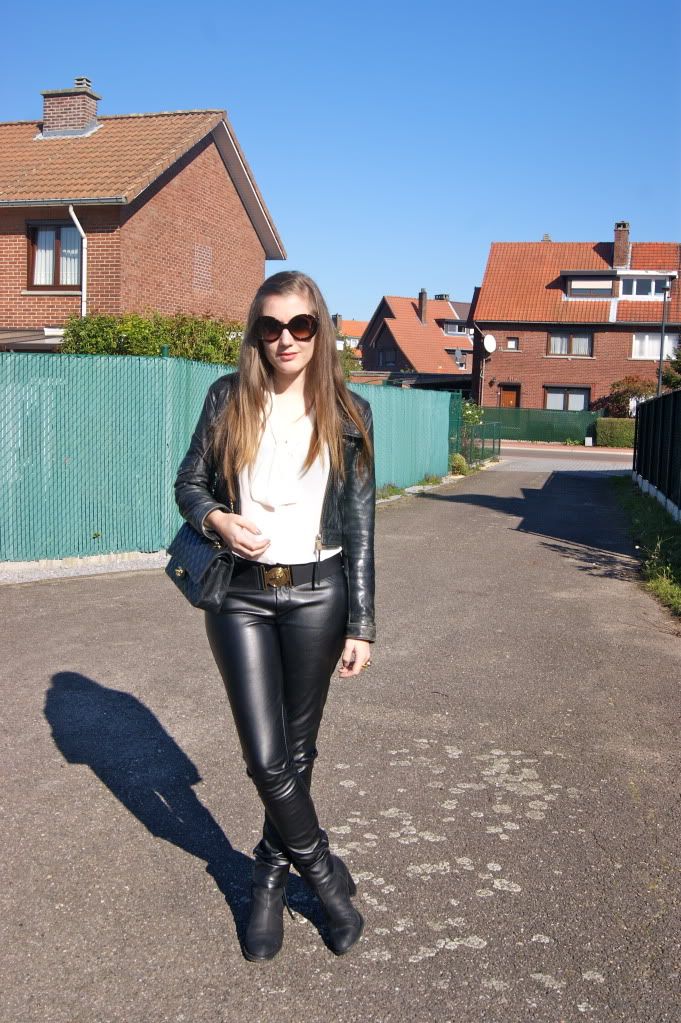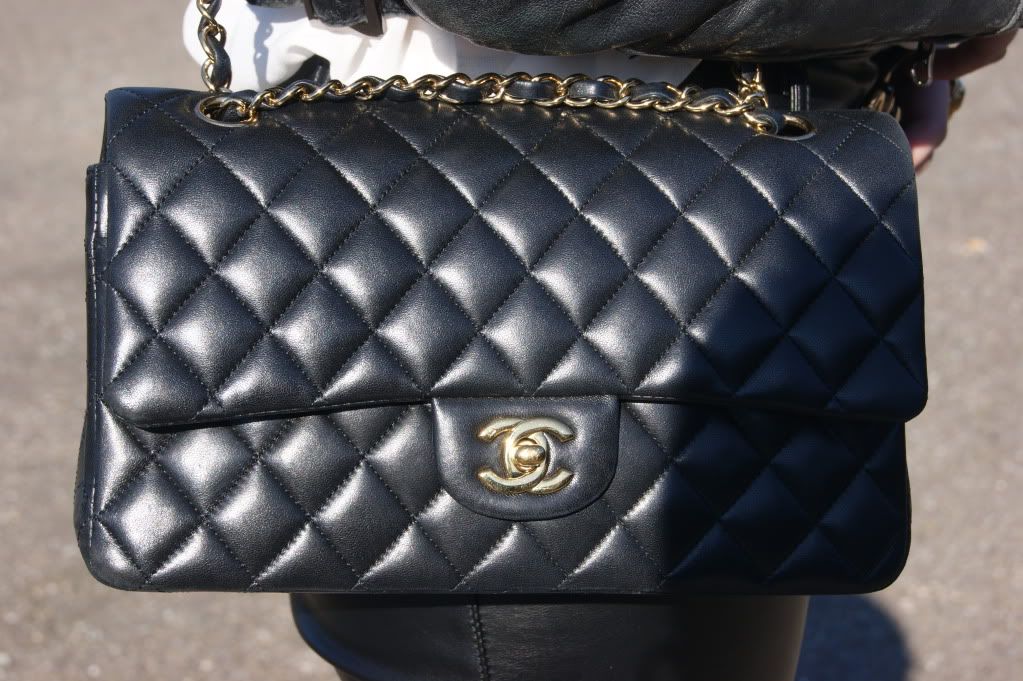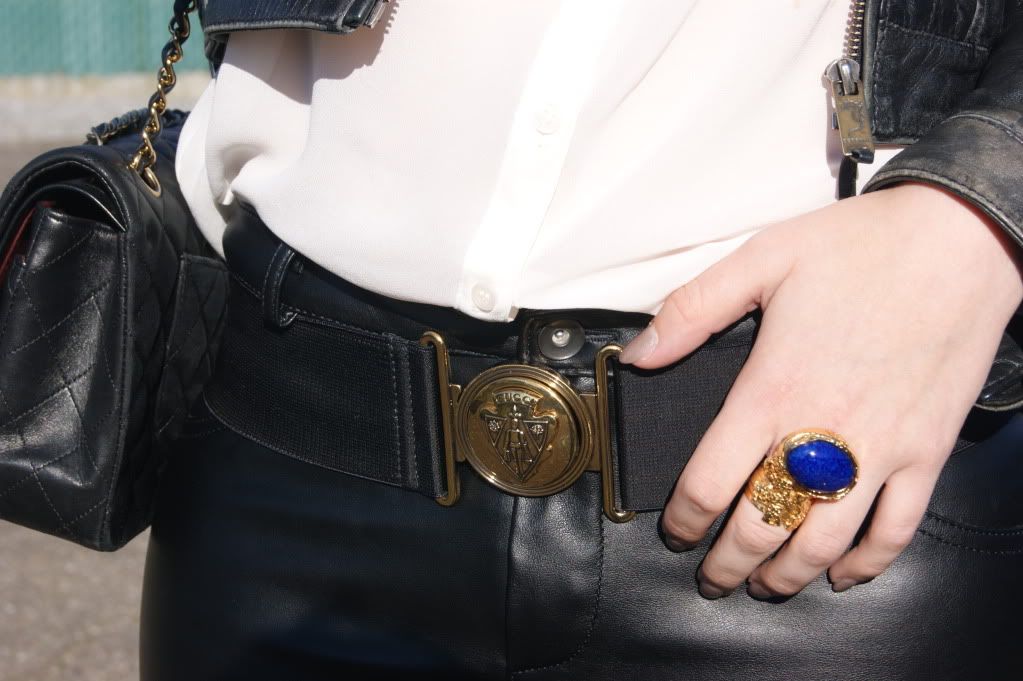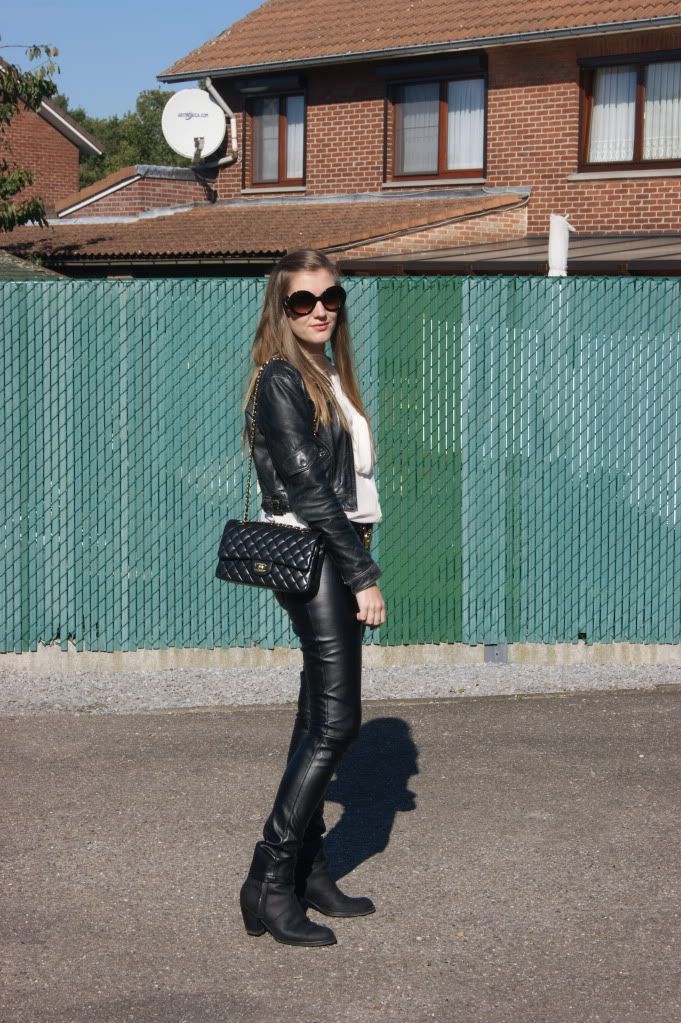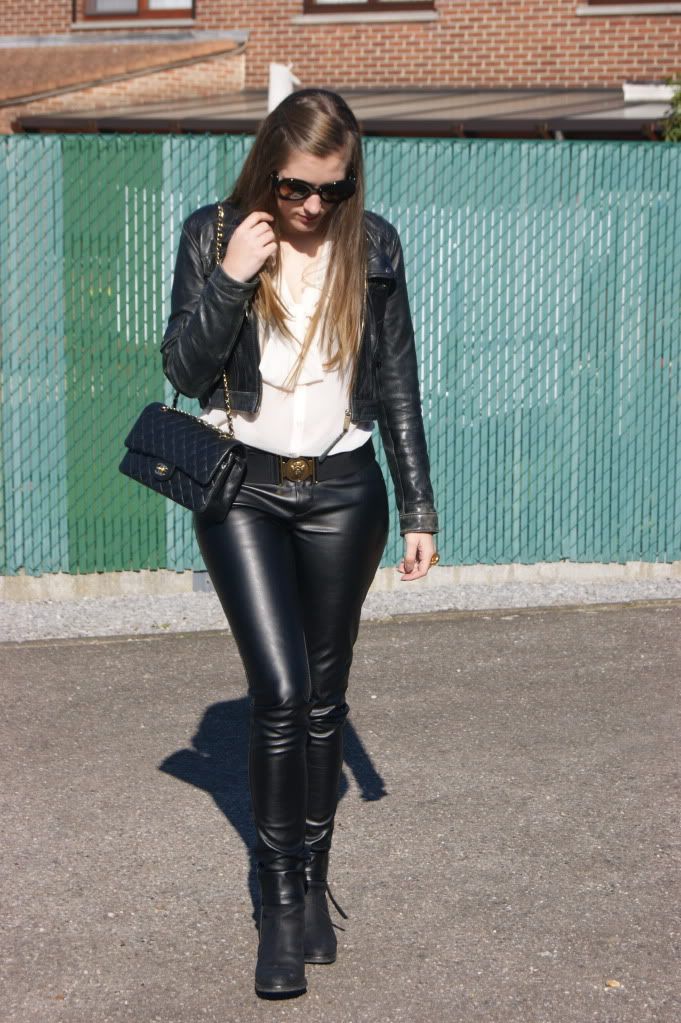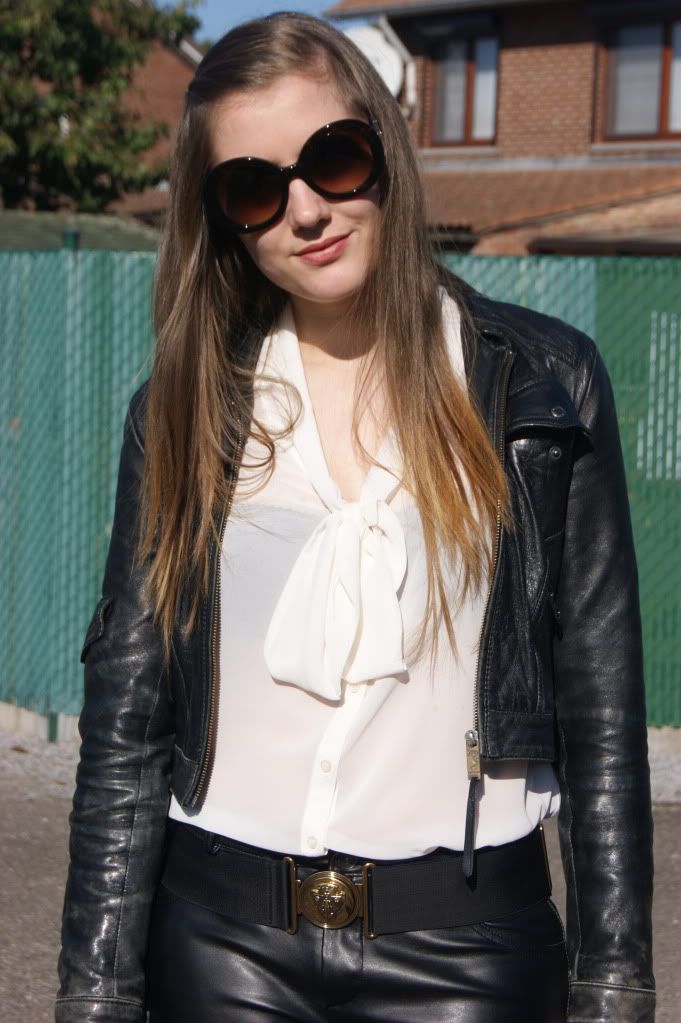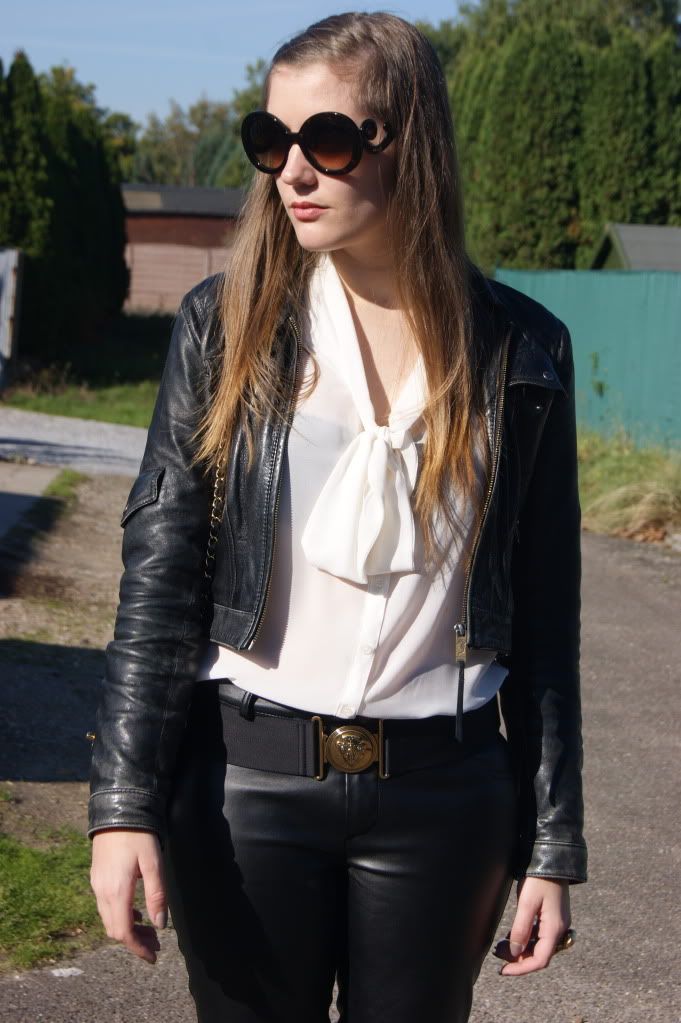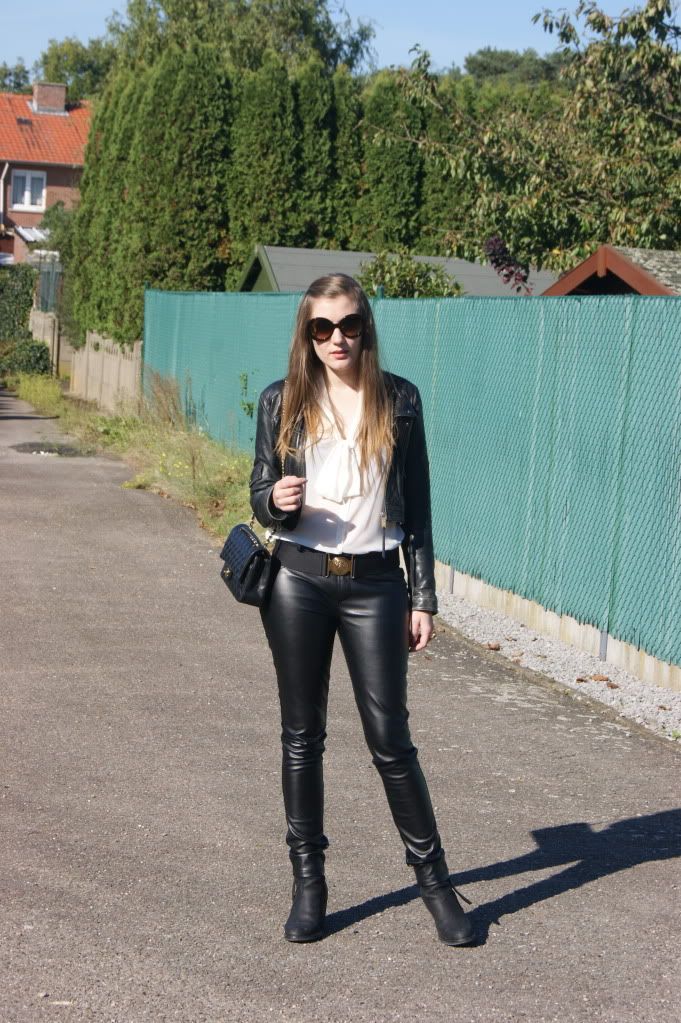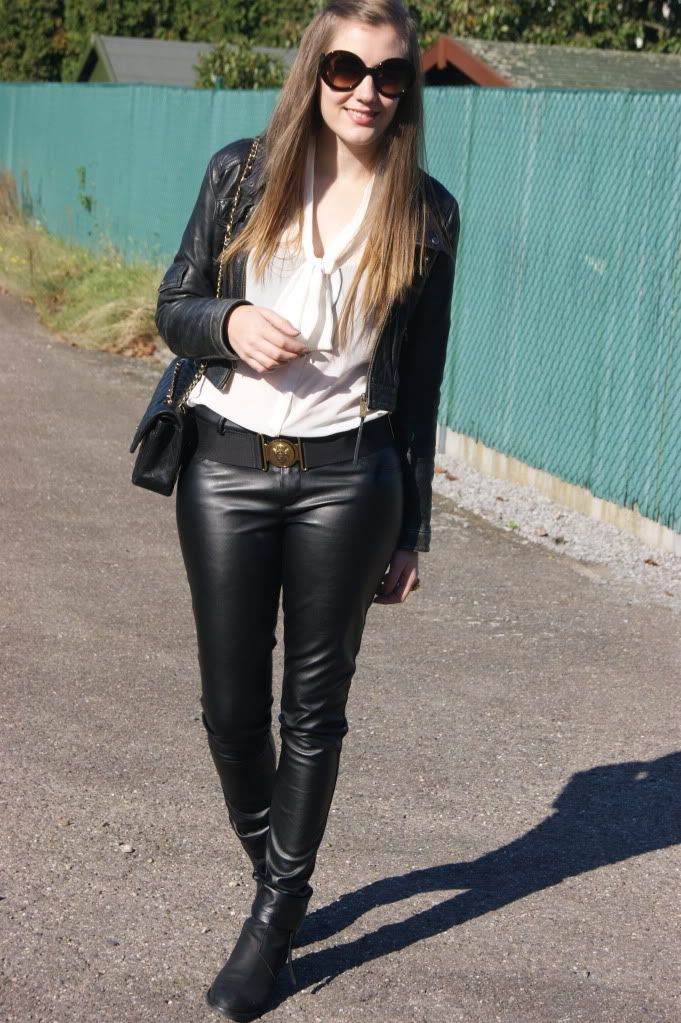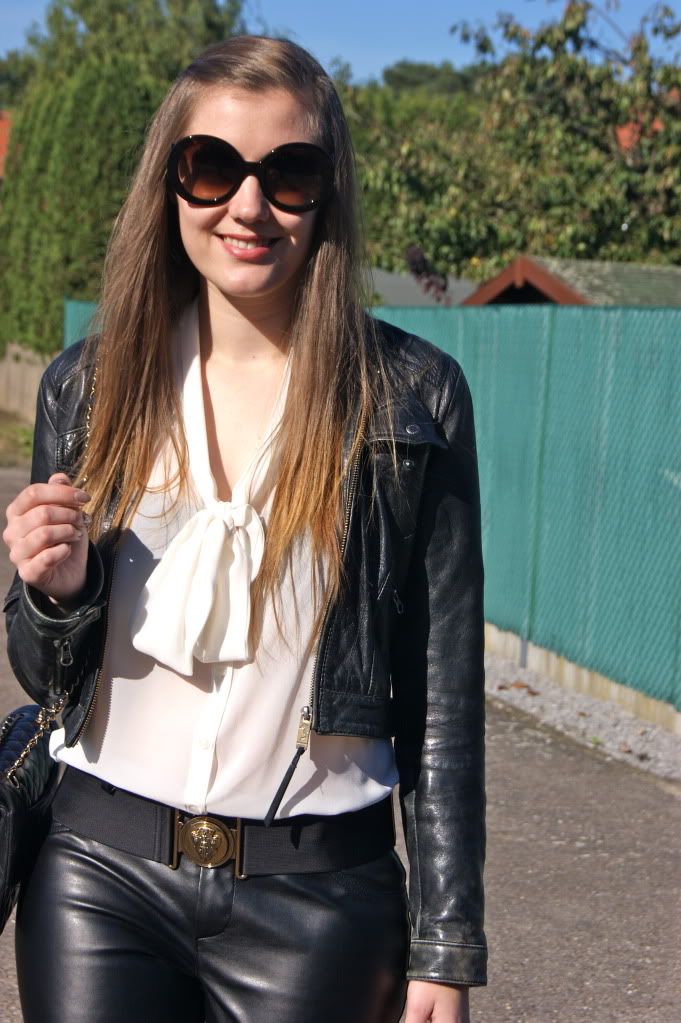 At Jim Morrison's grave at the Père Lachaise-cemetary in Paris. Never mind the stupid face.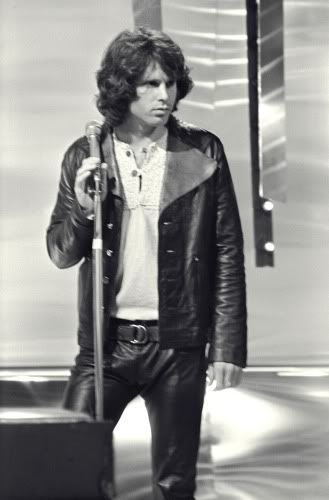 Jim Morrison himself.