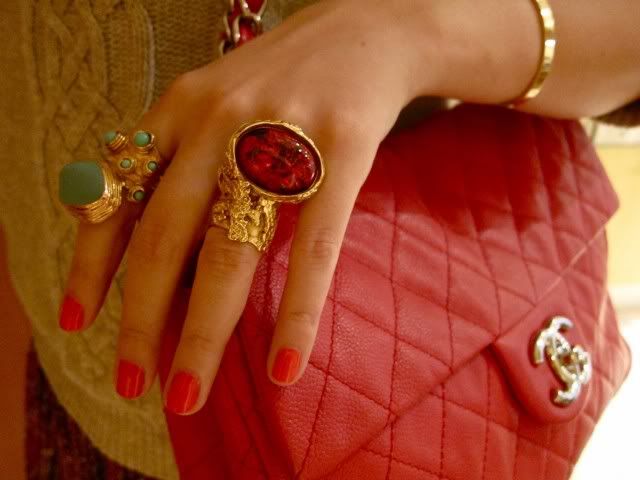 Most of you will probably be tired of seeing the Yves Saint Laurent Arty Rings all over the Internet, but I could look at them forever. Already owning the dark blue and light blue Arty Rings, I thought I'd be more than satisfied... But I'm not. The new collection of Arty Rings hit the (online) stores, and I've fallen head over heels for this dark red beauty.
I love big, chunky, gold jewelry and the fact that this ring looks like it comes from an ancient treasure makes it even better. You'll probably think I'm crazy, since I already own two of them but to me, these rings are one of those items of which you'll never have enough. My dad's probably going to kill me for buying another one, but knowing myself, I won't be able to resist. All I have to do now is save up some money... And not to forget that my birthday is coming up soon! I can't believe I'm turning 22 on the 5th of November, but I'm trying not to think of that too much.
What do you think? Yes or no?
x Krizia
Picture: myfashdiary.com