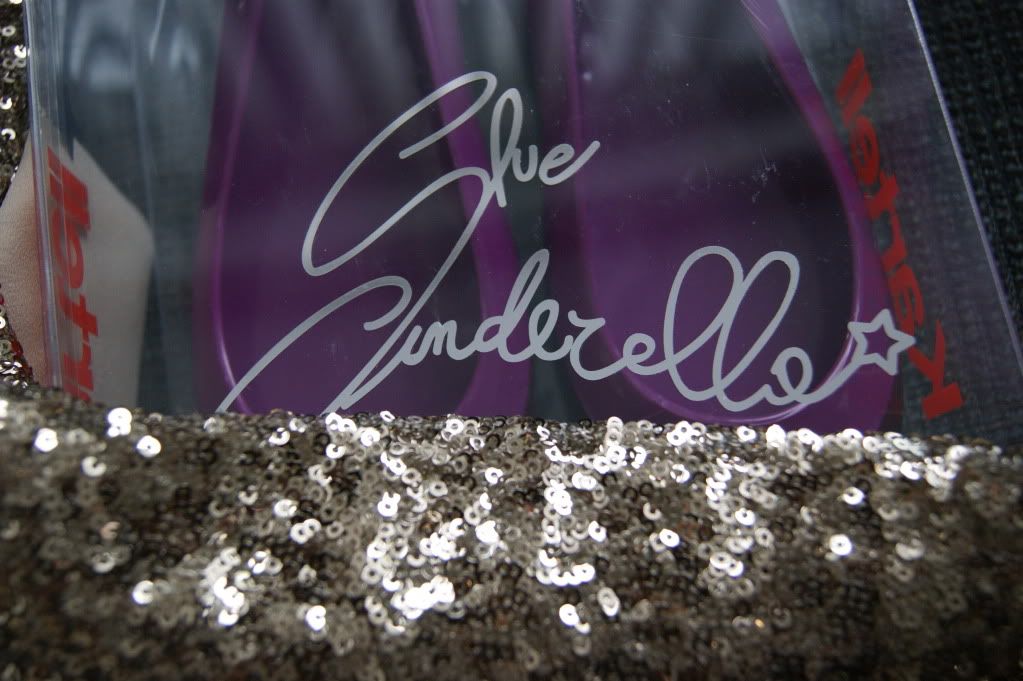 I'm usually not a big fan of sales shopping - too many people pushing and screaming, shops that look like a tornado hit them, the ultimate left overs all piled up - so when I do find something, I consider it a miracle. Before my lunch with
Aureta
last Friday in
Brussels
, I did some quick sales shopping with my mom in the stores nearby.
Wanna know what I bought? Just click below!
The Glue Cinderella Ballerina's by
Kartell
were on my wish list for ages, but I couldn't find them anywhere. Living in a small town, it's usually very hard to find certain brands without having to drive for at least an hour. I always had the transparent pair of flats in mind, which makes it look like you aren't wearing any shoes, but when I had them on, they just weren't what I expected. Since purple is one of my favorite colors, I decided to buy a two-toned purple pair. The fact that I got them at a ridiculously good price makes it even better.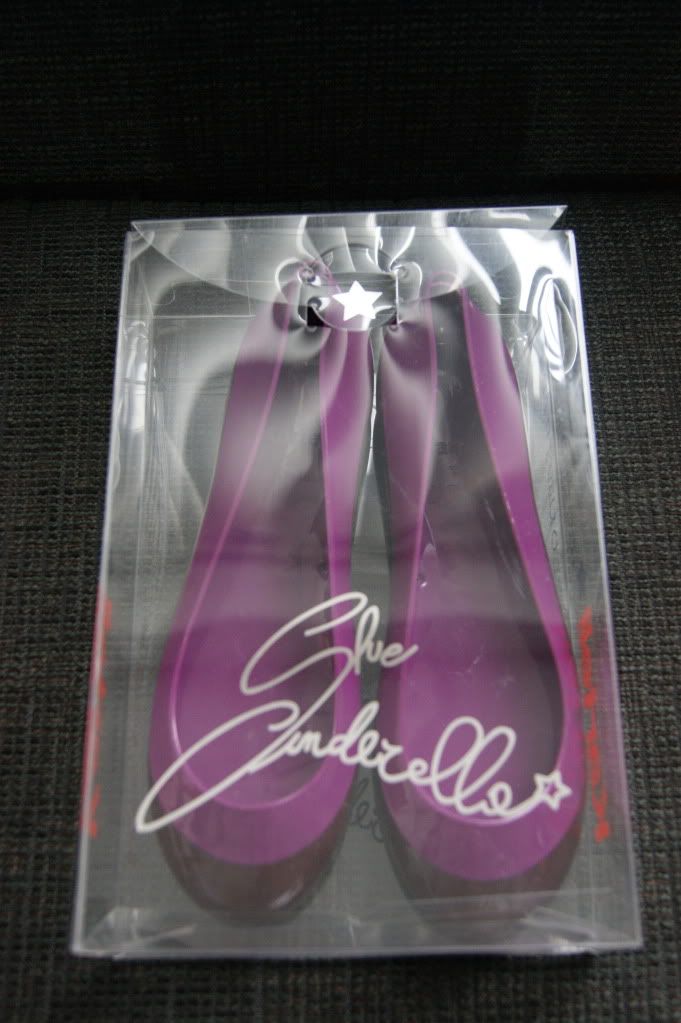 When I saw the sequined
Maje
-blazer on the gorgeous
Mirror Of Fashion
, I was immediately hooked. Unfortunately, I had the same problem as with the flats: no Maje-store around here. When I found the store in Brussels by coincidence, I dragged my mom along while babbling about this particular blazer. With a cute sales man (or should I say 'boy') giving compliments about my Prada-sunnies (Like seriously, a guy who recognizes Prada Baroque-sunglasses???) and saying that the blazer was one of his favorite pieces, I knew it was meant to be. My mom being the sweetheart she is, she bought the blazer for me, saying that I "would not have any money for my holidays" if I keep on shopping. Thanks, mom!