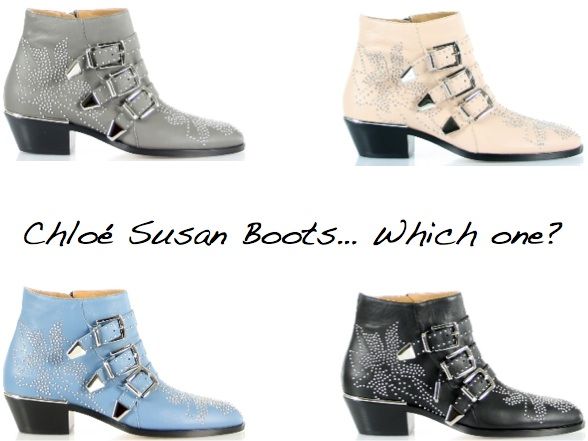 So, I've finally decided to get the
Chloé
Susan boots. After lusting for them for ages, I saved up enough money. The nearest place where I can get them is Amsterdam, where they are being sold at
Shoebaloo
. I'm planning a trip with my mom to the Dutch capital; I'm hoping we can already go this week.
Now, I've studied the Shoebaloo-website and came to the conclusion that they're selling the boots in 4 different colors: grey, powder pink / nude, baby blue and black. I initially wanted the black boots with golden hardware, but I don't think they're being sold anymore. I'm kinda liking all of these colors and I already know that I'll be in the store for a couple of hours because of my indecisiveness. Yeah, I know, it all depends on how they look in real life and on how they look at my feet.
But still... I'm curious. Which color would you get?
x Krizia