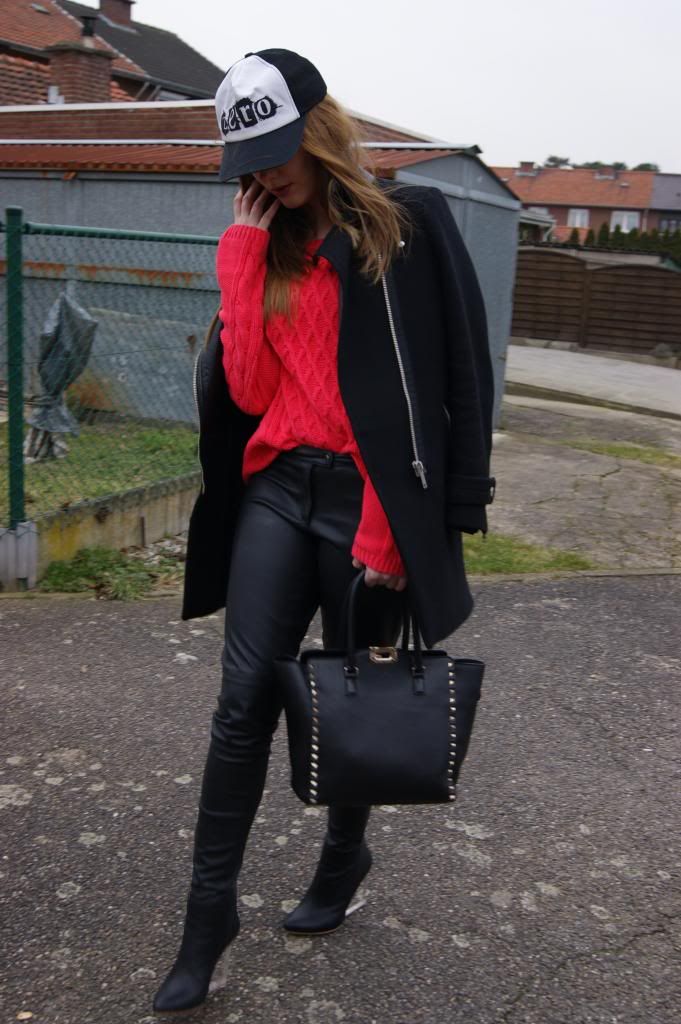 I'm so glad to pick up outfit shooting again, I've missed it so much! I'm not sure where to put this outfit... Casual chic? Sporty chic? Anyway, I mixed and matched a bit and I must say that I'm very pleased about the result.
A while ago, my mom forced me to stock up on some winter sweaters, since they're nowhere to be seen in my closet. I stopped by at
H&M
to pick up this sweater, which I also got in mint and black. I've been switching between these three colors all winter now and I'm sure that people around here are thinking that I don't own any other clothes. As for the cap: I used to wear it all the time when I was a teenager. Lets just say that I have ZERO interest in Valentine's Day, which happens to be... today. I do, however, wish you and you loved one a nice day.
And as for the title... I got inspired by Aerosmith's
Pink
for this one.
x Krizia

P.S.: Kinda picture overload, but I'm just loving these shots my mom took. #IDontHaveAPhotographerBoyfriend