Hi guys!
How have you been doing?
I've spent my week working, answering tons of emails and collaborating with brands. I can't tell you about all of them just yet, but I can reveal two of them. :)
I received the bag in the picture above from the recently launched Belgian web shop called
Deep Devotion
. I wanted to create an outfit with the bag and my Chloé wedges - since they go perfectly together - but the weather and some personal obligations changed the plans. I really like the bag. It's roomy and spacey, which is always a plus for someone like me who puts all her crap in her bag and also has a shoulder strap, so that my hands are free while shopping. Deep Devotion has such cute stuff, going from bags and clothes to jewelry. You should definitely check it out.
Plus, I have a surprise for my Belgian readers...
Shark Attack - Fashion Blog teamed up with
Deep Devotion
and the sweet Natasja gives a - 20 % discount on all items for my Belgian readers. Natasja and I wish that we could give the discount to all my readers from all over the world, but since she still is a student herself and she launched her web shop just a couple of months ago, I hope you will understand that it is kind of difficult for the moment. But don't worry, there will be a lot of surprises for my national AND international readers in the future!
Hoe kunnen jullie de - 20 % kortingscode gebruiken?
- Plaats de items die jullie graag zouden willen kopen in het winkelmandje.
- Klik daarna op de knop 'Winkelmand', die jullie links op de website zien staan (onder de categorieën-lijst).
- Vul daarna de code SHARK in het vakje naast 'Kortingsbonnen'.
- En... Tadaaaa! 20 % korting op je aankoop!
- De code is geldig tot 31 maart!
Happy shopping en laat me zeker wat weten als jullie iets gekocht hebben!
Do you want to know what else has been going on concerning the blog and the fashion flavored part of my life? Then just click, click, click below ...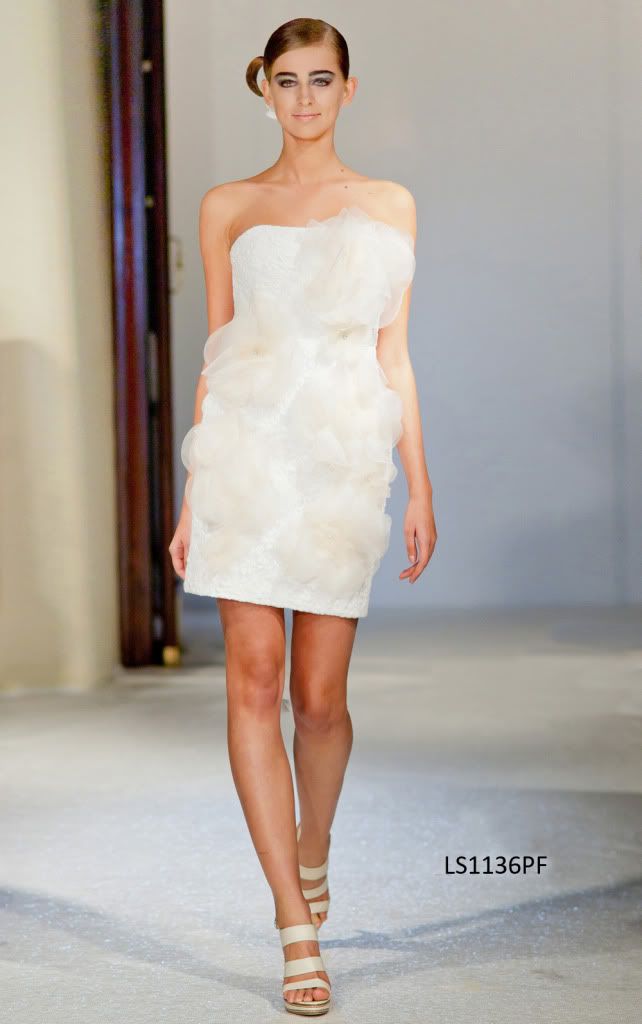 You might have noticed a new advertisement on the left side of the blog. If you're a girly girl who loves all types of dresses - from cocktail dresses to bridal dresses - you should definitely check Luna Sky out. The brand just recently presented their A/W 2012 during London Fashion Week. How cute is the dress above? I've always wanted a short white dress when I get married, so that I can pair them up with a pair of killer Louboutins.
Guess what...
From now on, you can shop my closet! Since I have tons of items that I don't wear anymore, I decided to give them a better home. Just go to
Shop Shark Attack
or click on the 'Shop My Closet'-button on the left to see which items you can score. I'm putting my high street items online, as well as some of my designer items that I don't wear anymore. There isn't so much online right now - unless you want to score a pair of Versace heels or a Just Cavalli belt - since I didn't have time to photograph all the items I want to put online, but I'll keep you updated every time I put some new items in.
Yay, I got invited to the 20 Years Verso party!
Verso
is a must see if you're in Antwerp. It's located in an old, beautiful bank building and sells brands such as Gucci, Givenchy, Dior, Alexander McQueen, Erdem, See by Chloé and many more for him and her. The party itself will take place in another beautiful location in Antwerp... Antwerp's Central Station! One of the most beautiful stations in the world, believe me!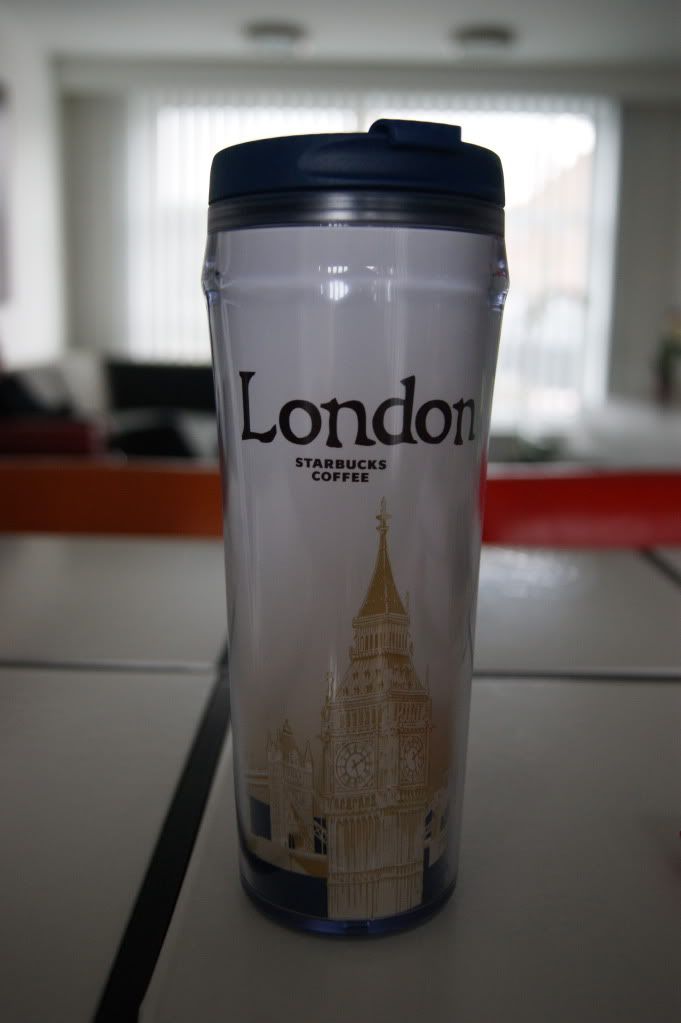 My friend Dario brought me a souvenir from his trip to London ... This London inspired Starbucks coffee mug. I love it and I can't wait to drink my first coffee with it. I'm feeling like a real celeb now. ;)
x Krizia