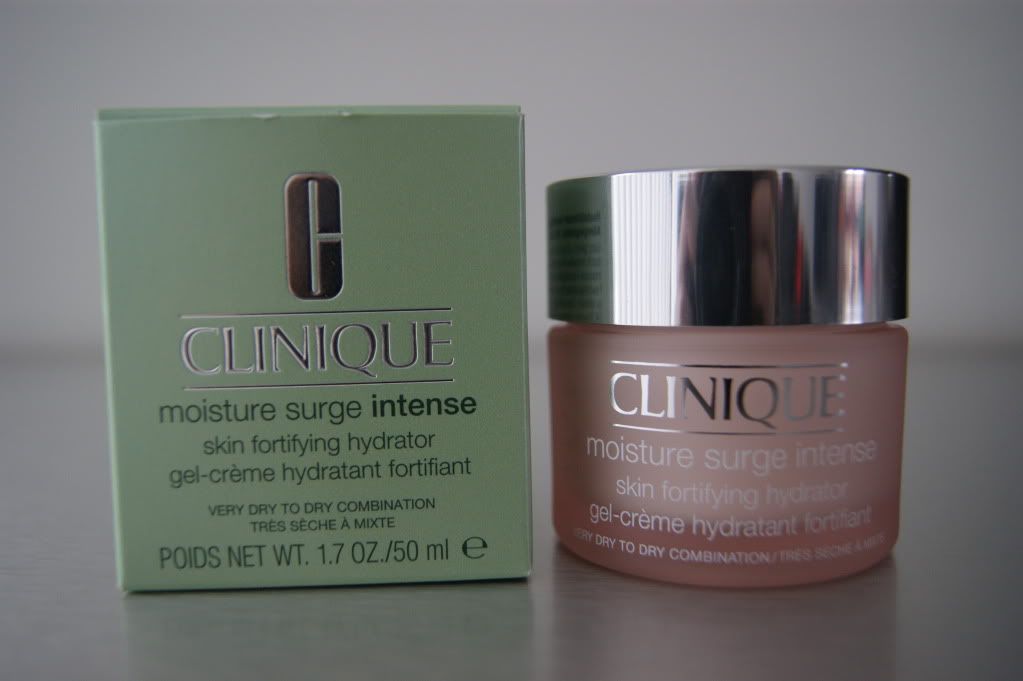 As you all know, I'm not into beauty blogging, simply because I never use new products. I tend to stick to products I've been familiar with for years -- It's just a habit I've had for a long time.
I've been using Clinique for years now and their products have never disappointed me. So, I thought it would be nice to introduce you a new product I've started to use just a week ago: Clinique's Moisture Surge Intense; perfect for those who have a dry skin. You have to apply the crème after you've applied your daily moisturizer -- I use Clinique's Moisture Surge. For those who have a really dry skin in most places can apply the Moisture Surge Intense on the entire face. If you only have dry skin on certain places - like me in the T-zone, for example - I'd advise you to only apply it on the dry spots. The crème has been tested on allergies and is 100 % perfume and oil free.
I'm very happy with the result. My skin feels soft and while the dry spots used to be visible before, you don't see anything anymore now. I'm happy I tried this product out, especially with this cold weather, which seems to dry out my skin even more.
Do you also have a dry skin? Which products do you use for it?
Don't hesitate to share it in the comment box below.