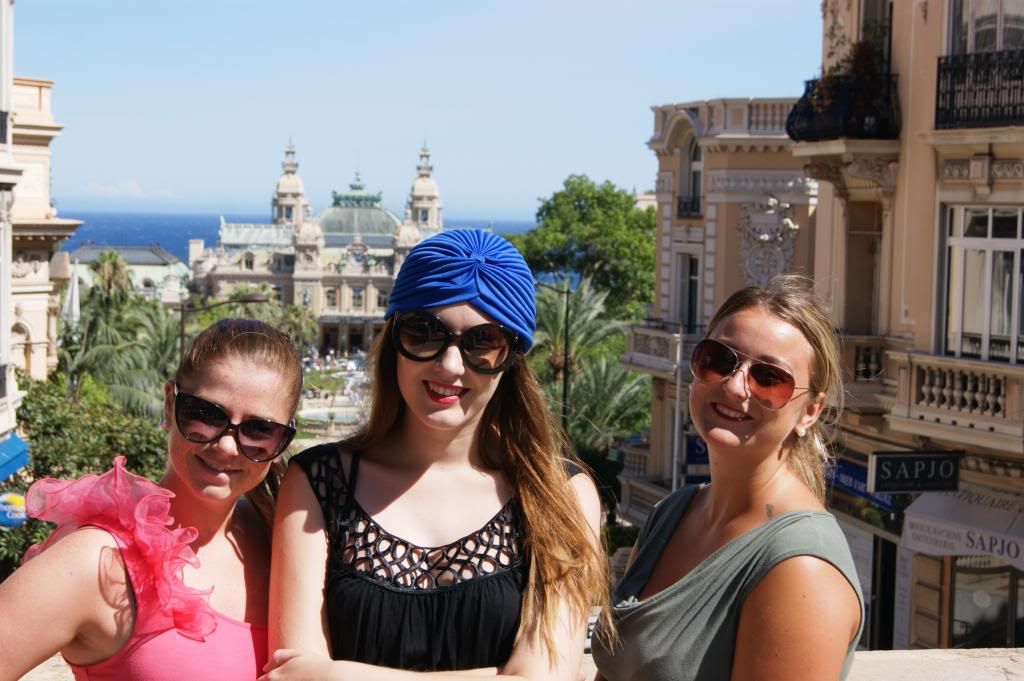 Hi guys,
I apologize for staying away from the blog for such a long time. During my absence, I went on a trip to Italy with my best friend to visit two of our ex-colleagues who are studying Italian. It was the perfect break to re-charge my batteries and was exactly what I needed. During our stay, we went on a road trip to Monaco, which only took us 45 minutes by car to get there. I've been wanting to go to Monaco for as long as I can remember and it's even better in real life.
Some of the highlights... Or lowlights, call it whatever you want:
* Paying 7 euros for a Coca Cola;
* Standing in front of the Hotel de Paris to see al the Ferraris, Bentleys, Rolls Royces, Porches... (you get the picture) drive up and down;
* Dario insulting a local by saying that he didn't like the royal palace -- if looks could kill;
* Feeling like an outsider with my Longchamp bag and cursing myself for not bringing my Chanel bag with me. My mom made me paranoid by saying I'd lose the bag with my luggage at the airport or would forget it somewhere;
* Drooling over all the pretty Chanel Boy bags;
* Chilling at Life Club;
* Hoping I'd bump into Pierre Casiraghi, without any luck;
* People watching at Café de Paris;
* Deciding it was probably best not to go to the Monte Carlo Casino;
* Laughing at Dario who played a paparazzo, hiding behind every trash can and yelling: "OH MY GOD, IT'S KRIZIA THE FASHION BLOGGER" from time to time.
Dress: MANGO // Turban: RIVER ISLAND // Flats: H&M // Bag: LONGCHAMP // Sunnies: PRADA