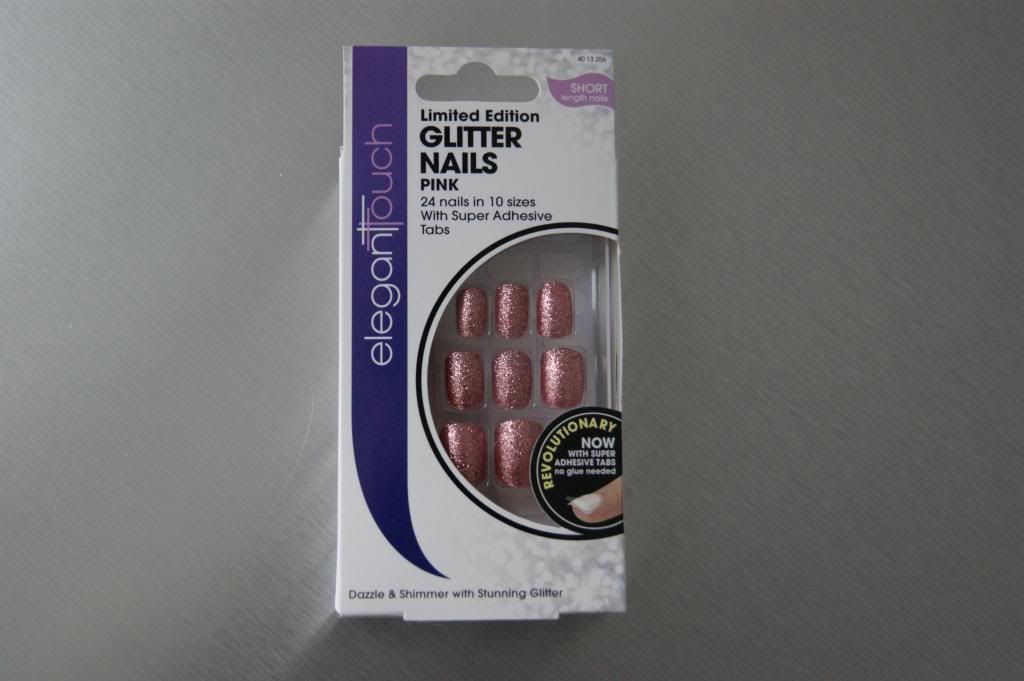 Hiya kiddos,
I've been glued to the couch since Sunday, due to an annoying flu. All I did was: browse on Tumblr for some inspirational pictures, check my favorite blogs and watch The Hills and Keeping Up With The Kardashians from scratch again. Oh, and I finally had the time to try out some new products I received a 'while' ago. I know, shame on me. Other bloggers I know already blogged about these goodies a gazillion years ago. But hey, it's never too late to refresh the memory, right?
So, the first thing to test were these glitter pink fake nails by
Elegant Touch
, which are absolutely adorbz. I'm not the regular girly girl, but I love myself some pink and glitter from time to time. I received them in November and they would've been perfect for the holidays (oopsie), but hey, I think they're perfect for every party.
If you're curious to see the result, click below!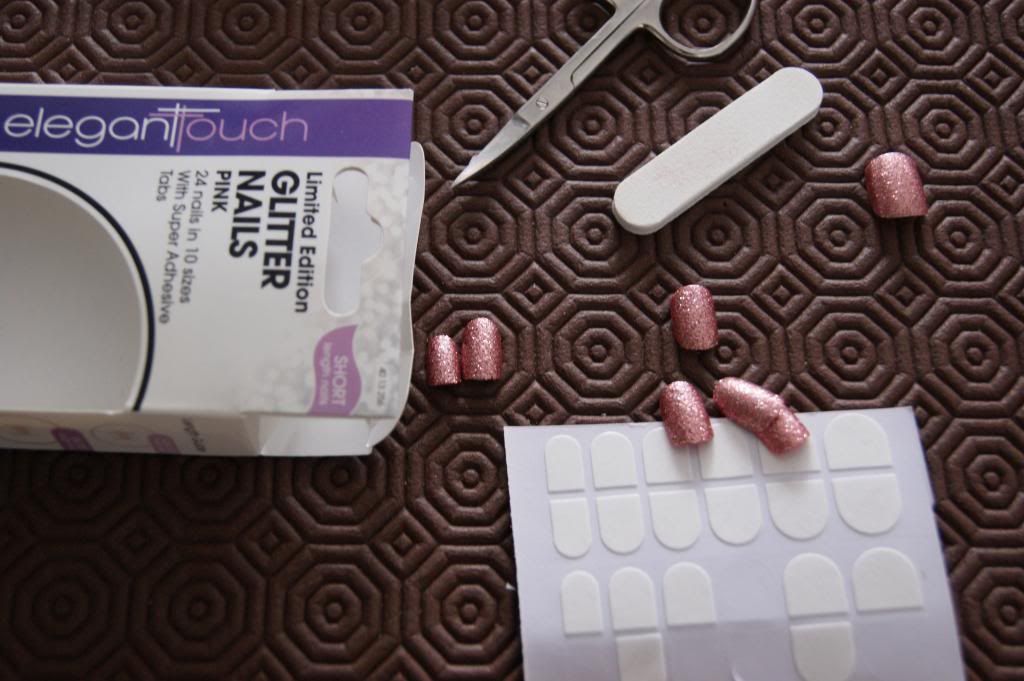 One box contains 24 glue tabs and 24 nails in different sizes. As you can see, I got the shortest size, but the nails still were too long for me. Since I've had fake nails for years, it wasn't a problem, but if it is for you, you can always file them in the size you prefer.
What do you have to do?
1. Make sure your nails are dry and clean (no nail polish).
2. Choose the appropriate fake nails in advance and display them nicely, so that you know immediately which nail goes where.
3. Choose the right glue tab. Make sure it covers your nail as much as possible. If the tab tends to stick out, you can always cut here and there so that it has the right length and shape.
4. Apply the fake nail and voilà!
The glue tabs were a novelty to me, but I must say I was happily surprised. I remember I used to apply fake nails when I was about 16 years old. They came with a tiny tube of glue and I would always make a huge mess and almost glue my fingers together. I then switched to artificial nails when I was seventeen and had them done every 3 weeks 'till last year. I think it's needless to say that my nails were ruined as f*ck. These glue tabs are easy to remove and don't harm your natural nail at all.
The nails lasted about a couple of hours.
#Bummer
But they definitely are a great, easy and quick option to have some fab' nails on a night out. And Annebeth from
The Styling Dutchman
received an email from the Elegant Touch PR-offices in which they promise to find a solution. Yay for that!
P.S.:
These glitzy nails might be limited edition, but Elegant Touch has a wide range of fun nails for you to experiment with!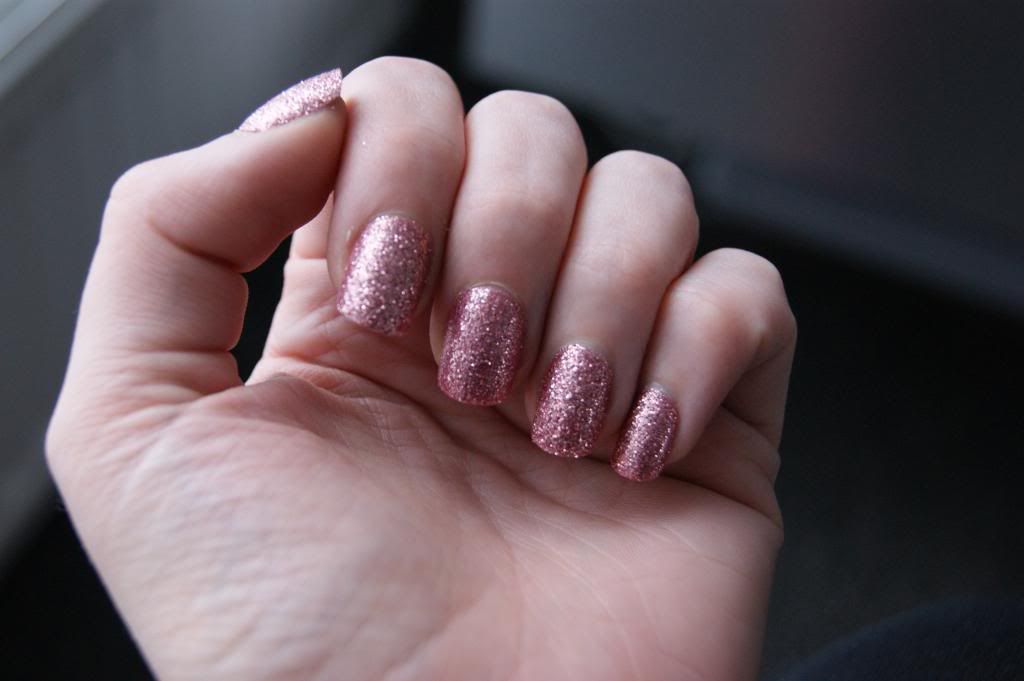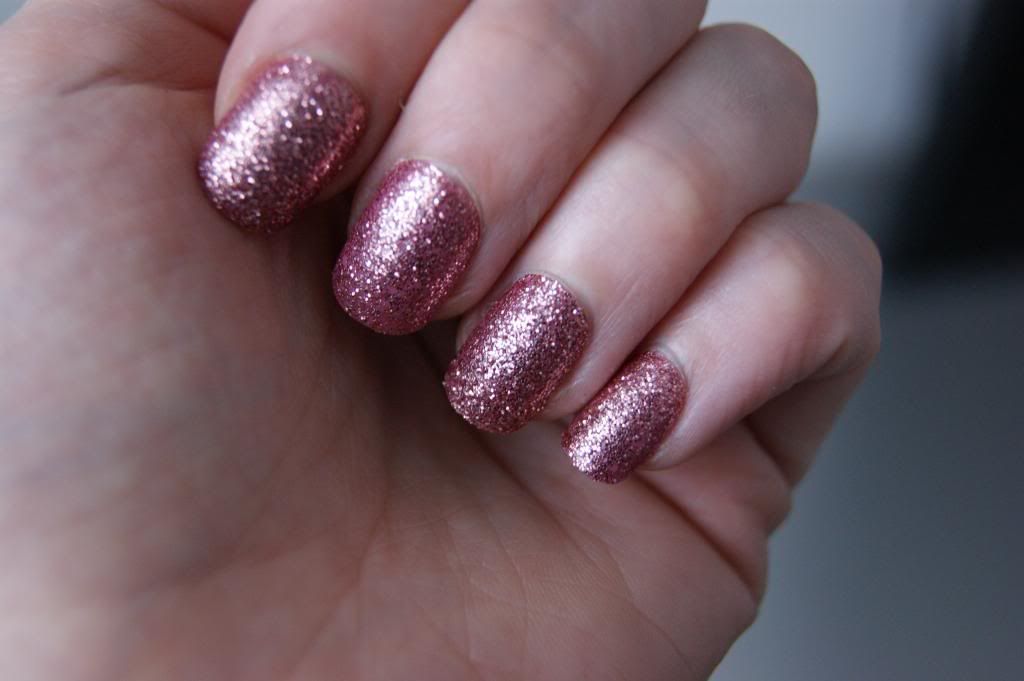 The second product to try out... The
Secrid
Slim Wallet.
I was kinda curious about this one, since I'm one of those girls who crams EVERYTHING into her wallet. Mine's stuffed with business cards, receipts, movie tickets, notes, credit cards and some cash.
That ain't possible with the Secrid Slim Wallet. It only has storage for 6 plastic cards and some dollah dollah billz. The aluminum cover ensures that your credit cards are safe and won't crack in two. It's perfect to take with you on a holiday: it's small enough to stuff it into your bra -- no thief will find it there, let me tell ya. And it's just perfect for everyday use: just store your most used cards in there and you will find them in a heartbeat.
Oh, and they come in tons of colors, which is extra fun. I chose this cute pink / purple version. You can find all of the colors
here
.
What'd ya think?