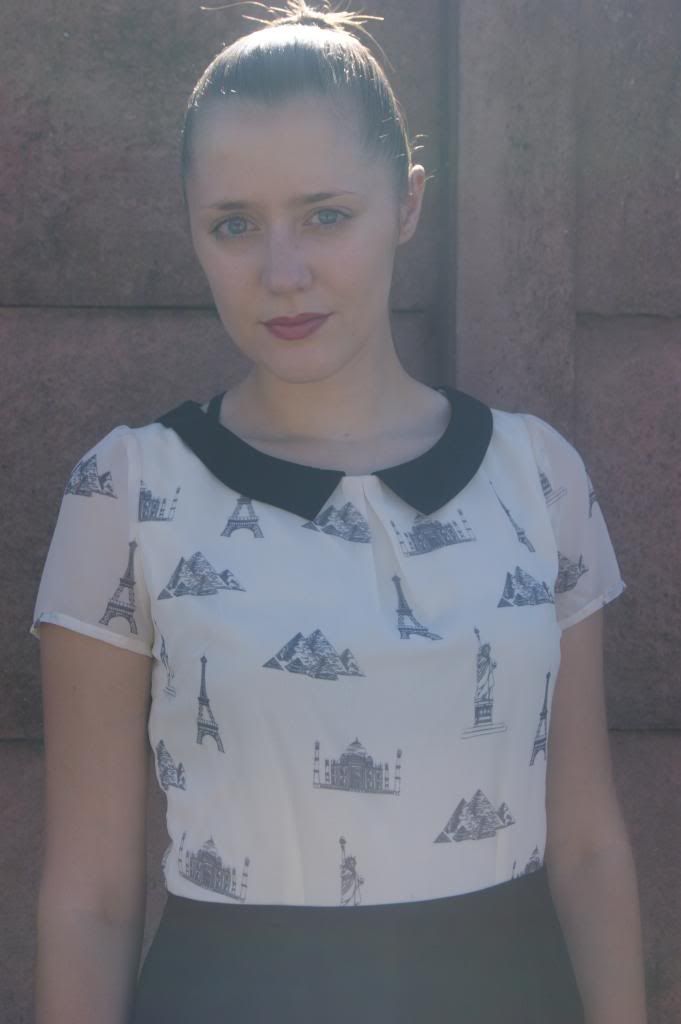 I'm so excited that I can finally show you this adorable dress by
Sugarhill Boutique
! It's my favorite piece from the F/W '13-collection. The print contains all of my favorite must-sees over the world. I've already had the opportunity to see the Eiffel Tower and the Statue Of Liberty myself, so up next are the pyramids in Egypt or the Taj Mahal in India. Not on my dress, but still on my list: the Great Wall of China.
Sugarhill Boutique has captured my heart since the first time I got to know the British brand. I still have other items to show you and I can't wait to hear your opinion about them. If you want to discover the brand yourself, you can visit their
website
. Bonus: all of the items are super affordable.
Luckily, there are a couple of selling points in Belgium too. You can find Sugarhill Boutique at
Vegas
(Antwerp) and at
Hippy Chic
(Leuven).
#Happy
By the way: I absolutely love the lighting in some of these pictures. Doesn't the light mark remind you of the pictures in The Omen? One of the best movies ever, just saying!
Last thing to add... Knees are the ugliest body part ever.