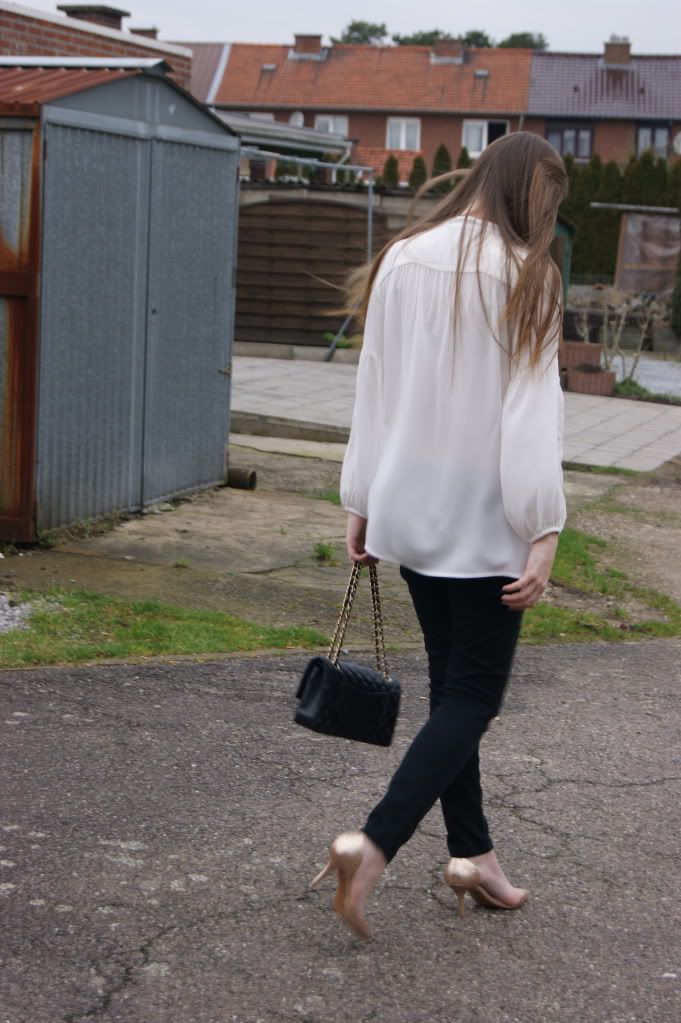 I managed to do some sales shopping at Zara a couple of days ago.
The catch? This sheer blouse and these golden glitter pumps. If you're a regular reader of the blog, you'll probably know that I'm a big fan of sheer blouses (just check my previous post / outfit) and that I own tons of them. Well, my mom thinks this one's hideous, but she knows I don't care.
As for the shoes, I wasn't such a fan of them first, but my mom persuaded to buy them. They're slowly starting to grow on me -- Even if I look like an idiot walking on them, since I'm used to walking on much higher heels.
I love the innocent effect this blouse creates and for me, simple items can create a fashionable outfit as well as wearing tons of items at once. Just a simple white blouse, a pair of black skinny jeans and some more notable shoes et voilà, I have my outfit.
Any thoughts? Share them in the comment box below!
x Krizia
Blouse: ZARA // Jeans: H&M // Shoes: ZARA // Bag: CHANEL